Despite her ever-changing persona, PJ Harvey has always given the impression of a rather shy and reluctant rock star, so it came as a surprise to learn of an intimate and personal multi-layered project that would take an inside look at her creative process. The resulting A Dog Called Money documentary, a UK-Ireland co-production, was filmed in troubled spots around the world which served as the inspiration for the recording of her 2016 album The Hope Six Demolition Project.
PJ Harvey was accompanied by award-winning photographer and short filmmaker Seamus Murphy, who documents the journey from source to song and also filmed the entire session of the recordings, with A Dog Called Money being his first feature-length film. The album had debuted at number one on the UK Albums Chart, making it her first number-one album in her home country.
A Dog Called Money most likely gets its title from Kira Ein Hund Namens Money (Kira and a Dog named Money), which was a well-received 2000 children's novel by Bodo Schäfer, who is also a German economics writer. The novel takes its theme of money matters in domestic life and has been published in many countries, including Asia. Over the years it has been highly commended as a suitable and good educational resource for younger readers.
Murphy and Harvey met in London in 2008, when she attended his photographic exhibition on Afghanistan, A Darkness Visible. Harvey wanted to learn more about his experiences in Afghanistan so the collaboration grew. Murphy took promotional photographs of PJ Harvey in 2010 and filmed accompanying videos for each of the 12 songs on what became the award-winning Let England Shake album in 2011. In July of that year the 12 films were screened for the first time at several UK festivals, and then released in December 2011 on DVD as Let England Shake: 12 Short Films by Seamus Murphy. Legendary pop singer Patti Smith claimed the film for Harvey's song "The Words that Maketh Murder" as one of her Top 10 artworks, saying … this unheralded piece is a wisp of humanity celebrating the small things.
In this latest collaboration they give us a candidly filmed account of travels through three very different but socially wounded lands that are Kabul in The Middle East, Kosovo in Europe and United States' capital Washington D.C., between 2011 and 2014. In addition to the film, music and recording installation, Harvey and Murphy also produced a book of poetry and photography based on their travels and impressions called The Hollow of the Hand, with an exhibition and live presentation taking place at the Royal Festival Hall, London, in 2015, and France, in 2016.
The Hope Six Demolition Project album's title is a reference to the Hope Six projects in the United States, where run-down public housing in areas with high crime rates were demolished to make room for better housing, the effect being that many previous residents could no longer afford to live there, leading to claims of social cleansing. In Washington D.C., PJ Harvey was given a tour by Paul Schwartzman of The Washington Post, who directly influenced some of the lyrics on the album's opening song "The Community of Hope", which upon its release drew direct criticism from local politicians running for the council seat.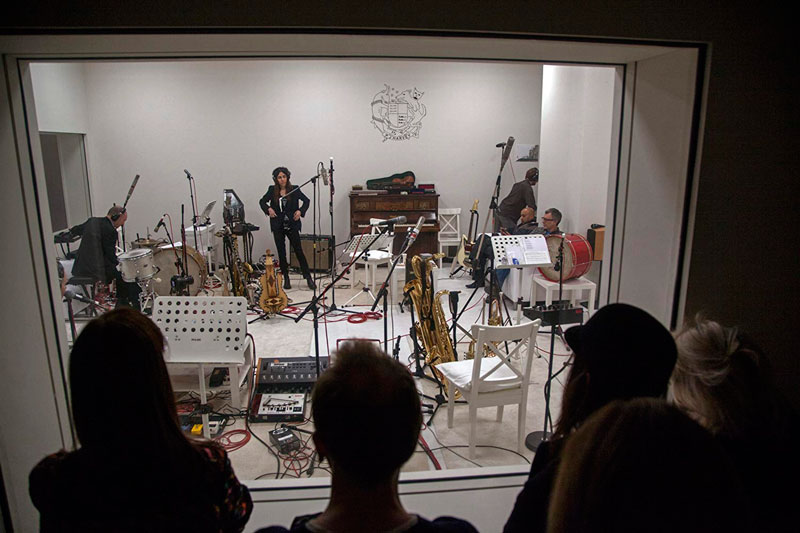 Harvey constructed the album as a live sound sculpture in a purpose-built recording studio, open to the public. In the documentary, the scenes from the three locations cross and jump-cut seamlessly with the recording of her album as fans and gallery visitors get the rare treat of watching a renowned artist at work. Beginning in mid-January 2015 at Somerset House in London and lasting a month, these daily 45-minute recording sessions became an art installation called Recording in Progress. Mobile phones and devices with recording capabilities were confiscated before entering and viewers were led to a basement-level room where they could watch Harvey create the album through one-way glass with her band and producers.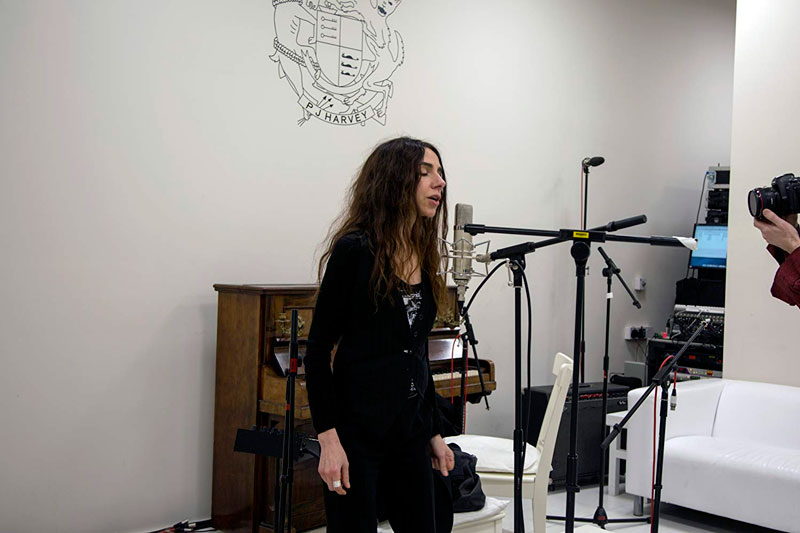 Where A Dog Called Money succeeds is that those not familiar or partial to the music of PJ Harvey should still find the journeys (along with the words and music they inspired) very compelling as well as showing a recording artist at work in slightly displaced surroundings. Just as in his photographs and short films, Murphy captures the immediacy of their encounters with the people and places, but despite his having directorial control it is Harvey who is able to assume authority as she narrates in part travelogue, part diary and part poetry. As she is filmed walking through Kabul streets alongside the traffic, in voice-over she recounts the chaos and directionless; Kabul, Afghanistan. Toyota, Corolla, Corolla, Toyota. Everyone driving in one direction, everyone driving in every direction. Where to go? Why?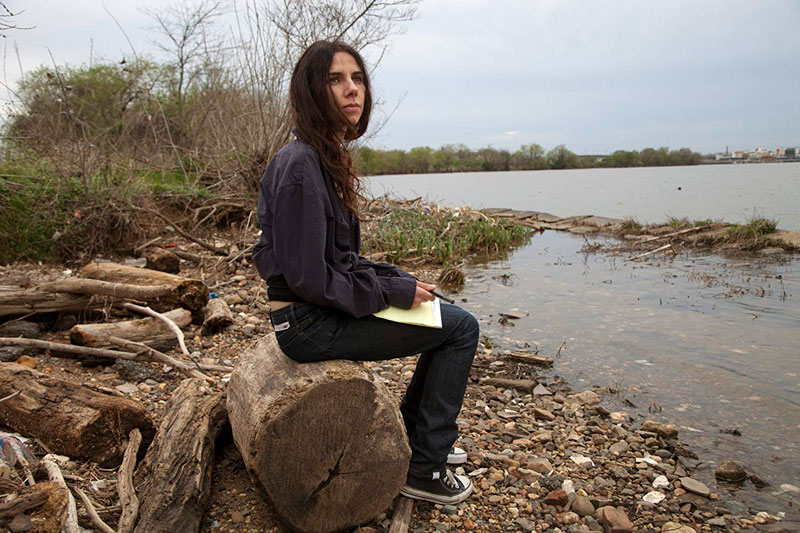 With Murphy in attendance, A Dog Called Money screened its world premiere in the Panorama section of the Berlinale in February, where it was very well received. Following this it played numerous film festivals across Europe, Russia, USA, Chile and Australia up to the beginning of June. It made its UK premiere at the highly respected Sheffield Doc/Fest on 8th June then screened at Docs Ireland on 14th June. It will further play in June at the Shanghai International Film Festival and then back to Australia in July and August for the Perth and Melbourne International Film Festivals respectively.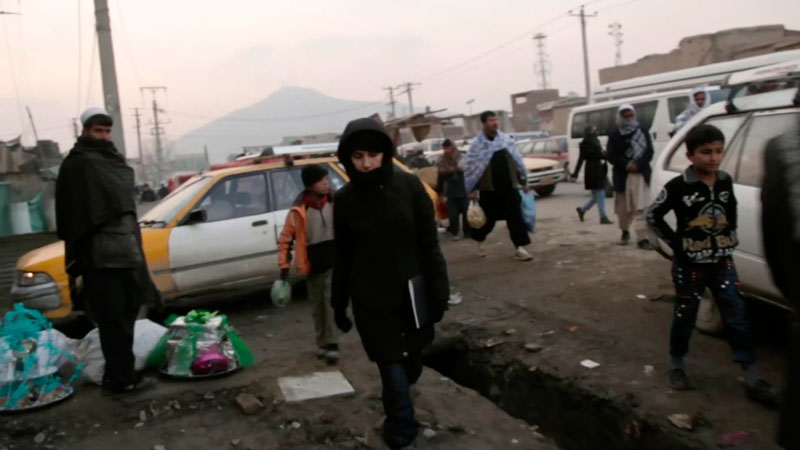 It was announced in May that documentary specialist Autlook has sold A Dog Called Money to the international streaming service MUBI for the UK after presenting it to buyers at the recent Cannes film festival. MUBI are also expected to announce a UK theatrical release as well as plans for a Video on Demand release. It has so far been further sold to Avalon in Spain as well as to other regions in Europe, CIS, Brazil, Taiwan, Australia and New Zealand.