Although something of a now typical festival entry that would fit into any related sub-genre canon of EU Citizen displaced or experimental film, Victoria is one of those that stands alone in terms of quality, not least for its one-take camerawork by Sturla Brandth Grøvlen.
Director Sebastian Schipper also scripted the film and his actors evidently knew exactly what to do in the film's single 140-minute take.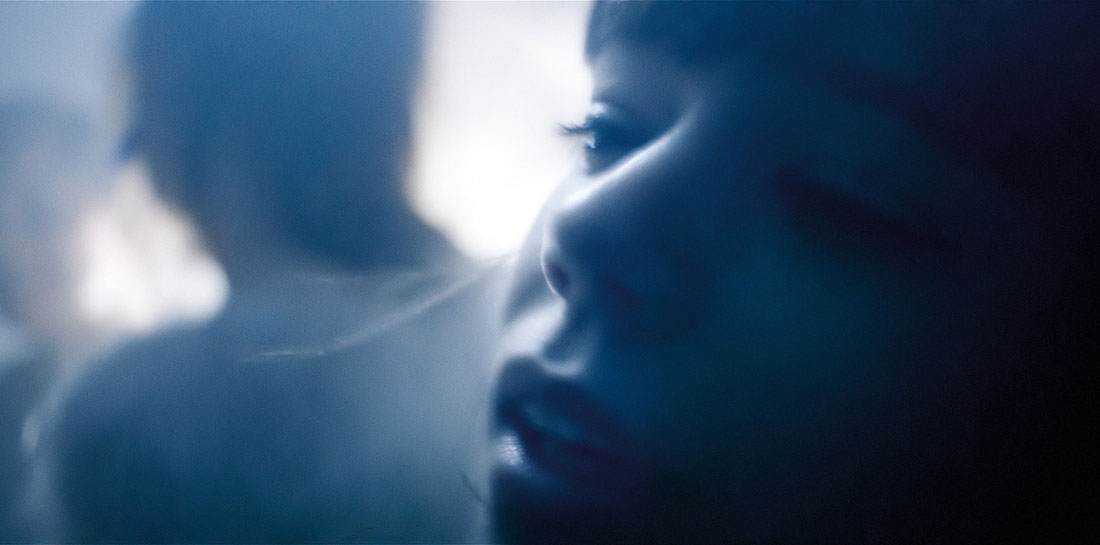 With the Tag Line: One Girl, One City, One Night, One Take, the premise is set for the tale of a vulnerable Spanish girl, who takes the long journey through the southern part of Berlin's central neighborhood, Mitte, that gradually recedes into the large area called Kreuzberg and its metropolitan opposites of long residing "guest immigrants", social housing juxtaposed with more grander restored buildings, poverty, invading hipsters, weekend easyjet-setters, techno clubs and gangs.
The first break in Victoria's equilibrium is caused by her curiosity in meeting new people and the adventures that may bring. Finding herself alone in a small underground techno club, she departs but, rather than just go home, befriends four young men and finds an unlikely mutual attraction to the seemingly more smart and sensitive one. However, as they slowly walk the streets of Berlin, a certain tension and deeper realization, not least in the way one of them almost gets into an unnecessary fight, shows in the look on Victoria's face.
After joining them for drinks and other substances on a high-rise residential rooftop, and the knowledge that one of them has also just been released from a Prison sentence for violence, eventually Victoria heads home to the cafe she works and lives…her friends following.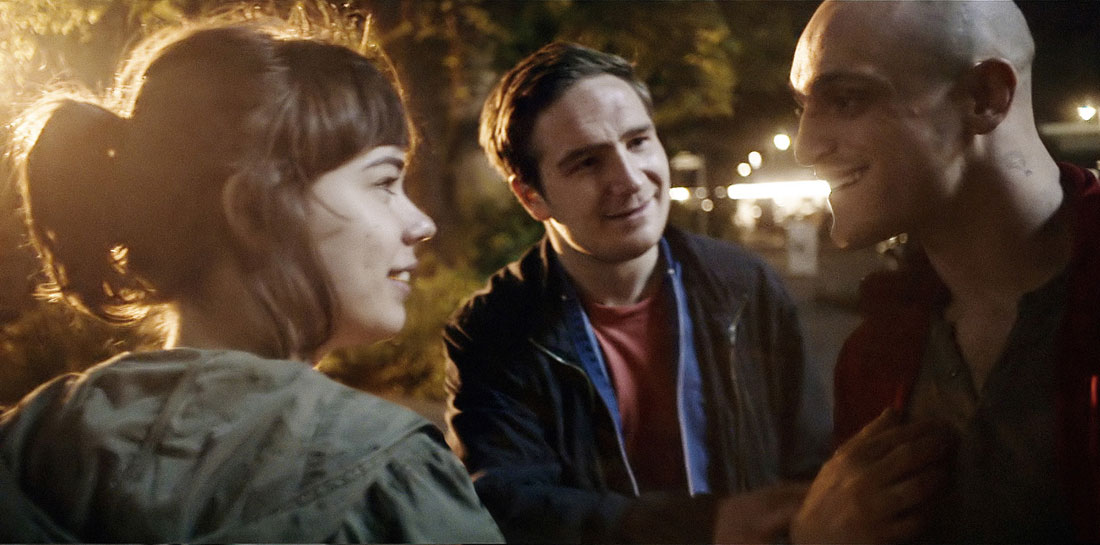 The challenges of the one-shot approach in conveying the plot and of filling this with engaging narrative moments, becomes apparent. The attempt to eventually break from the gang becomes close to tedious rather than tense and is arguably five to ten minutes too long. Also, there is something of a slight jarring between what we are seeing in the one take and whether that represents real time. However, these flaws belie what is otherwise a dramatic and progressive plot.
The second break in equilibrium is ultimately out of Victoria's hands but is nonetheless a trajectory created by the first. The more sensitive gang member who entered the café eventually departs but soon returns with the news that he has had a phone call, a mandatory instruction for the group to "undertake a job" as redemption for the same people who helped the fellow gang member's early release from Prison. Victoria is asked to accompany them as the driver…
Victoria was a big success at the 65th Berlinale this year and cameraman Sturla Brandth Grøvlen won the Silver Bear for Outstanding Artistic Contribution. The film also won in the festival sections: Prize of The Guild of German Art House Cinemas and the Berliner Morgenpost Readers' Jury Award.
Victoria is now on general release in Berlin.