For such a big film festival that the Berlinale is, it is hard to pick out the films to see and the films to avoid. Aside from press screenings, it is left to word-of-mouth and excitable feedback to streamline the others that are a cut above the rest. With not one but two new festival directors on board, Carlo Chatrian and Mariette Rissenbeek, the program has been somewhat reset. Not much has initially changed regards the program sections, although the Culinary Cinema and NATIVe sections have been dropped and a new competition section called Encounters will sit parallel with the existing one that has often been derided as too commercial or too pleasant. Encounters is intended to showcase more independent works and will also be awarded for its best film, best director, as well as a special prize.
In the Main Competition, the seven-person Jury this year is headed by renowned British actor Jeremy Irons and otherwise consists of actors, producers and directors from across the world. On Thursday 20th February, the 70th Berlinale will open with My Salinger Year, directed by Philippe Falardeau. In a film that on paper seems like a premise for a Jeremy Irons role, a young assistant at a literary agency is responsible for answering fan mail for J.D. Salinger. The only conflict in her position is that she has ambitions to be a writer herself. Margaret Qualley plays the lead role and Sigourney Weaver also stars.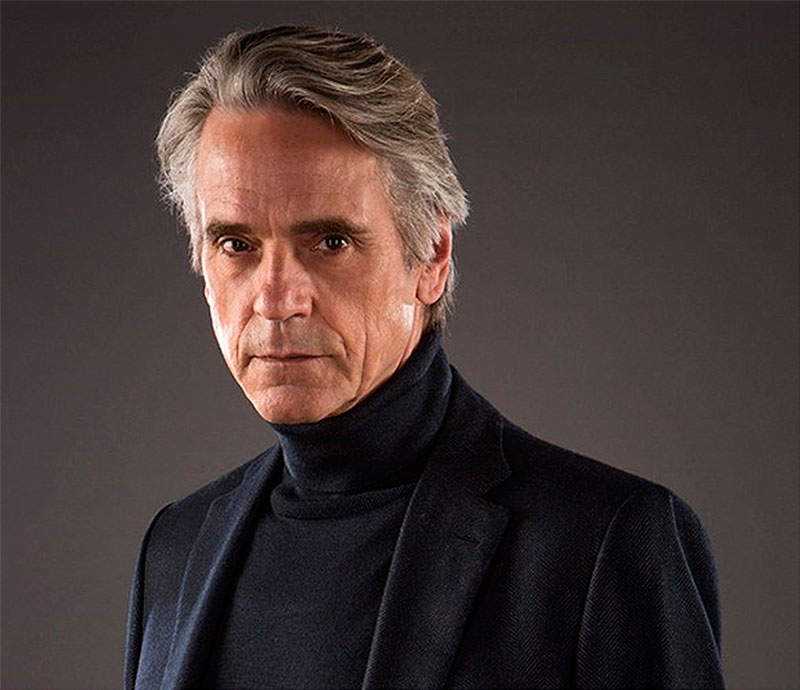 In a very interesting looking competition, a conspicuous standout is director Burhan Qurbani's updating of Alfred Döblin's classic of German literature Berlin Alexanderplatz to the present day. Francis escapes Africa to the multi and counter-cultural Hasenheide area of Berlin's Neukolln district and encounters friendship, adversaries, high and low times. Another standout is The Roads Not Taken, by Sally Potter, focusing on 24 hours in the life of a mentally impaired New York man, his hallucinations into parallel lives, and the ever-worried daughter who cares for him. Javier Bardem and Salma Hayek star.
In the other regular Berlinale sections, the Panorama has always offered a wide-ranging selection and this year looks no different. Otac (Father), directed by Srdan Golubovic is a Serbian film co-production with five other countries across Europe, including Germany. After being released from his job two years earlier and still waiting for his severance package, Nikolai's wife and mother of his two children sets fire to herself outside his former employers in protest. With his wife hospitalized with burns, Nikolai is considered too poor by the authorities to look after his children so they are put into foster care by a corrupt official who is secretly making commission on such schemes. Nikolai decides to travel to Belgrade in order to guarantee he can make himself heard. A brilliant lead performance makes this otherwise harrowing but excellent film even more worthwhile.
The Russia social media found footage documentary Kotlovan assembles countless YouTube videos where people all across Russia are desperately urging President Putin to end the neglect and corruption that has left them on the brink of starvation and un-built, paid for, homes. Though it is all a very real panoramic snapshot of the dark side of Russia, director Andrey Gryazev has managed to somehow convey a resolute survival mechanism in the Russian people and his montage even portrays a sense of dark humour in their desperation.
Other films to look out for in the Panorama section include the Austrian documentary Notes from the Underworld, the Greek drama Digger, the post #MeToo intimidating life of a film office worker in The Assistant from the US, and especially Bloody Nose, Empty Pockets, also from the US and set completely in a Las Vegas dive bar on its final day before closure.
The standout reception from the preview screenings of Generation notably includes Irma, directed by Luciana Mazete. A rites de passage road movie, it follows two sisters who travel across Brazil in search of their father. On the way they encounter natural and magical events and become more mature and closer. Irma is notable for a great lead performance, luscious location shooting and a great soundtrack.
Sweet Thing, directed by Alexandre Rockwell, is another contender for an award and shares with Irma the premise of siblings embarking on a journey. This time it is two brothers and their reason for doing so is because of their dysfunctional and irresponsible parents. With the encouragement of a friend called Malik the three of them take a gritty and thrilling rollercoaster ride, making Sweet Thing a film that makes the recent Queen and Slim seem otherwise serene by comparison. Other notable recommendations in the Generation section to look out for include Pompei, Paradise Drifters and Ordinary Justice.
The Forum section is celebrating its 50th Jubilee this year and alongside new, challenging and daring films in its Forum and Forum Expanded program, there is also a retrospective of the notable films in its 50-year history, including Eldridge Cleaver, Black Panther (1970, Dir.: William Klein), and Othon (1970, Dir.: Jean-Marie Straub and Danièle Huillet). The Forum section has in recent years expanded further with exhibitions and installations at the Silent Green Kulturquartier.
After the 19-year Dieter Kosslick tenure wound down, the Berlinale welcomes Carlo Chatrian and Mariette Rissenbeek and they shouldn't be judged immediately in their ultimate quest to make the Berlinale interesting and excitable again, with the need for a sense of community and beating heart which seemed to have been lost for a few years now, but this festival will be the a pointer to whether that is a road that will be taken.