Brilliant in their own lanes and positively electric together are Moderna and Theus Mago, two burgeoning DJs on the vanguard of a new wave of artists representing a fresh aesthetic. Moderna y Theus Mago grew up developing an almost encyclopedial knowledge of music and an impeccable sense of technique. Both have reached a level of mutualism behind the decks that is hard to match.
How did Moderna and Theus Mago come about?
Moderna : In June of 2015 I was on tour in Mexico. After arriving in Mexico City I found out my gig was cancelled due to Ley Seca (Dry Law), which is when the Mexican government shuts down all bars and clubs for voting purposes. There were several other djs in the city at the time that were also gig-less, so it ignited an impromptu illegal house party set up by some of the local heroes. The party was dubbed LEY SECA –the roster included Mijo, Sanfuentes, Andre VIII, Max Schmitt, Samsi, Soni Ceron, Bufi a.k.a. Theus Mago, and Moderna. Each DJ got to play 30 mins– it was streamed live and the party was packed. I met Mateo and we connected there. I met him at his studio a few days later, and it was there that Dog is Calling (our first ever track) took shape. Sometimes when things happen out of your control good things come of it. So we owe it to Ley Seca.
What do you appreciate most about Moderna / Theus?
Moderna: For me the best part about working with Mateo is that there is never any ego, we typically agree on each other's ideas, and consistently have a creative balance. Mateo is absolutely amazing with beat/percussion. He starts a track with drums, sketches a bassline, then I integrate synth sounds and vocals. We work on the arrangements, atmosphere sounds, and the mix together. It feels good when ideas happen organically and you both just get it.
What was your criterion when producing your last EP: Pesos Not Besos (Side UP Works)?
We were lucky enough to both be in Berlin at the same time last year. Our good friend Sebastien Voigt (and fellow remixer of Tecno Misogino, in La Dame Noir) let us crash his studio for a few days and start on the new EP. We had a lovely and very productive time, in fact almost all the tracks on the EP were started there and then we finalized everything remotely.
Could you recommend a set that you are especially proud of it, and that we can see on your Soundcloud or on YouTube?
Here is a mix we did on Rinse France x.
Moderna, you live in Berlin, for you, what is the reason that Berlin is so different to other cities in terms of electronic music and freedom?
Moderna: Berlin is an ever growing, progressive mecca of both music and freedom, so for me it is the best city that fits with my interests and way of living. In Berlin, music is offered up on a silver platter in some of the darkest dirtiest clubs you can imagine, and that is something to celebrate. For the most part, music and freedom take a precedence over many other things in Berlin. The overall society respects culture and the underground in such a positive way that it has become part of its heritage. There is a lot to say about a city that can incorporate the underground into the commonality of its city. I try not to take this for granted, because a lot of cities still struggle with laws, limitations and curfews, surrounding the underground. This is just one of the many reasons that I am very grateful to call Berlin my home.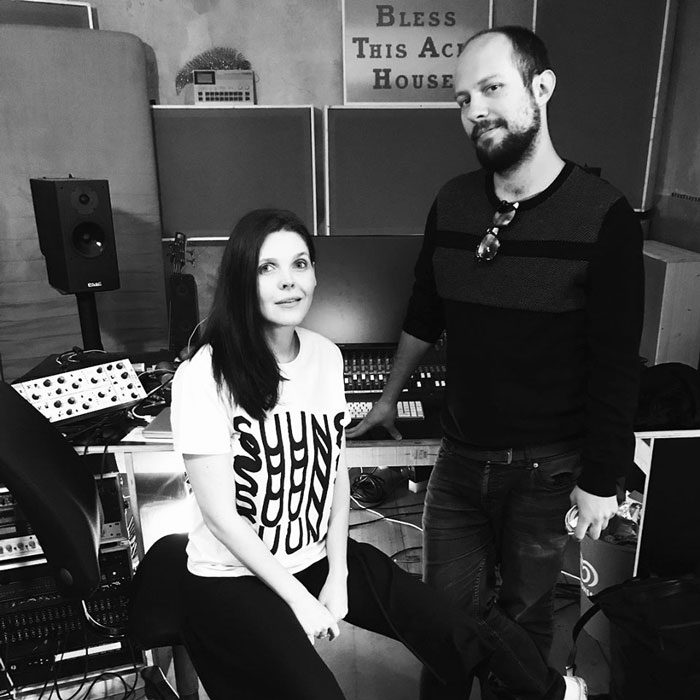 Theus Mago, you live across the ocean, certainly in one of the most important scenes of your kind of sound… why do you think that happens in Mexico? Why this kind of sound?
Theus: What we're having now is just the evolution and continuity of the electro and nu-rave scene we lived in the whole country back in the mid 2k's. If you dig further you can also find Patrick Miller and Polymarch, a massive club and a massive event (respectively) that have kept the Italo, New Wave and Hi-Nrg sound running in full health among the Mexican people for decades! Explaining why people like this sound is another topic, but I'm sure that the festive, outgoing music has always been part of the core of Mexican identity and it will always be.
Finally, what can you tell us about your present and future projects?
Moderna: I recently launched a weekly Radio Show called Brave New Rave, which explores underground music that influences or is influenced by the Berlin scene. It covers genres like dark disco, EBM, techno and left field. I Invite an artist a month for a guest mix and interview as well. Past shows include Local Suicide, Curses, Zombies in Miami and Julian Stetter. I'm really excited about this project it feels great to be able to share my favorite artists and tracks with everyone in a different way then the club. Brave New Rave is on Every Thursday 9-11pm on 104.1 KCRW Berlin or online at bravenewrave.com.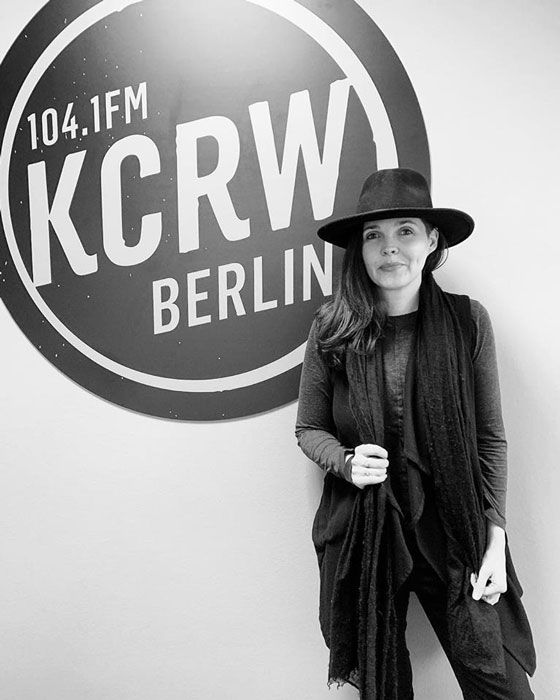 Theus: I have upcoming releases on labels such as Pets, Correspondant, Lumiere Noire, TAU, Depaart, Belly Dance Services, Duro, Playground Records, among others. There is also an European tour landing for October / November. You can check my socials for more info!