ArteKino Festival, the free online film festival created by ARTE and Festival Scope, continues its mission to support European arthouse cinema and it is broadcast in 45 European countries. Throughout the month of December, the films will be available for free on: artekinofestival.com and on the ArteKino app for iOS  and Android.
This year, ArteKino Festival has improved the accessibility of its titles by making films available in ten languages. Online viewers will vote to determine the winner of the ArteKino Audience Award. The award gives a shared prize of 30.000 € to the filmmaker and the sales agent of the winning film. Voters will also be entered into a contest where they can win a trip to the 2019 edition of the Locarno Festival in Switzerland.
Starting in January 2019, ArteKino will expand its mission year-round by showcasing one film for free (short or long) per month on its website and app. This is the selection: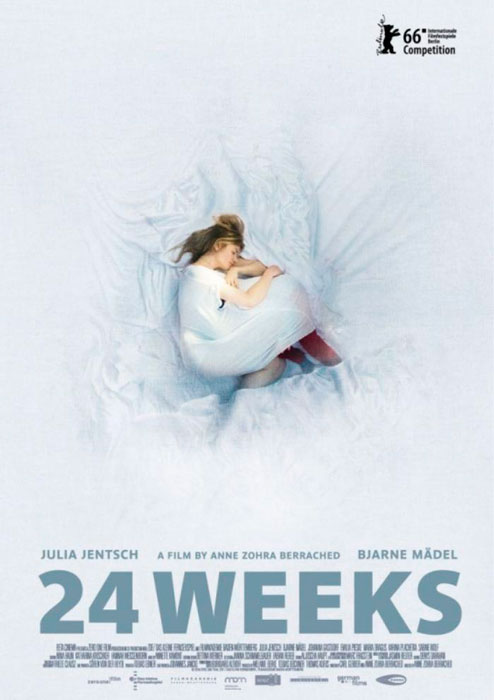 24 Weeks (24 Wochen) by Anne Zohra Berrached (Germany).
The stage lights, the applause, Astrid loves being a cabaret performer, and loves her tolerant and supportive husband Markus. Every decision is taken together, and this one is no different: what will they do with the child that Astrid is carrying, now, six months into the pregnancy, that she learns it will be severely disabled? She and Marcus have a choice, but little time…
Guild Film Prize – Berlinale / Outstanding Feature Film – German Film Awards.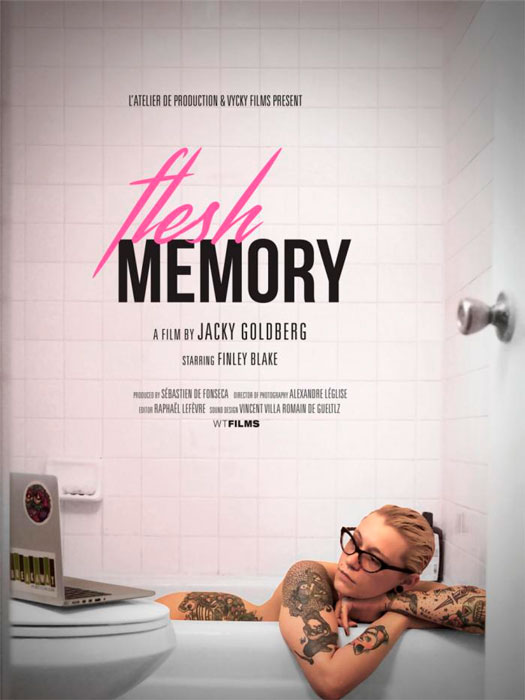 Flesh memory by Jacky Goldberg (France).
Finley Blake is a cam girl: she does sexual exhibition on Internet, in front of her webcam, for a living. She is 33 years old, lives alone in an isolated house in Austin, Texas and is attempting to reclaim joint custody of her son – who has been withdrawn from her because of her occupation. The documentary Flesh Memory follows Finley for a few days in her both solitary and crowded life, which is mostly oriented toward screens – her privileged interface with the outside world.
FID Marseille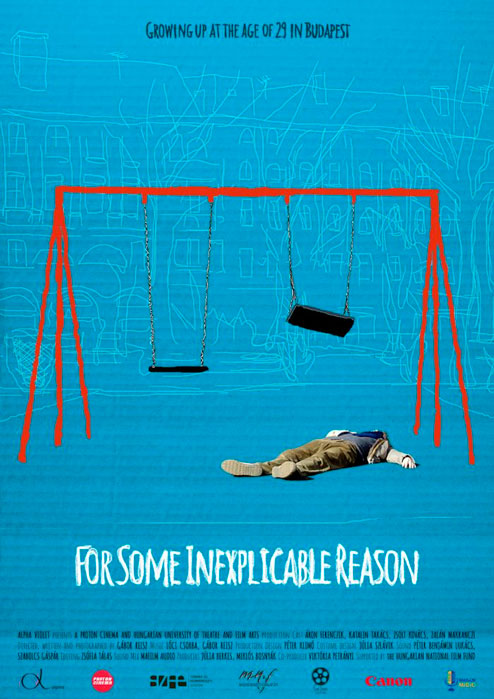 For some inexplicable reason (VAN valami furcsa és megmagyarázhatatlan) by Gábor Reisz (Hungary).
Áron stands in his life as an average 29-year-old weirdo. He has many contemporary complexes, a fresh university degree, and a recent break up. His parents have to support him financially as he is still a job seeker and while Áron is agonizing on his lost love, he is always interrupted by something; it seems like he's not the main character in his life.
Karlovy Vary International Film Festival / Special Jury Award, Audience Award, Best Screenplay – Torino Film Festival / Best Director – Sofia International Film Festival.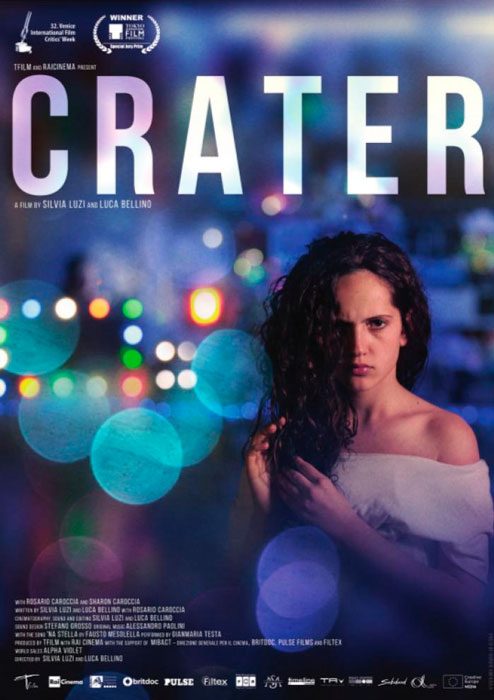 Crater by Silvia Luzi et Luca Bellino (Italy).
Rosario works as a street seller on the fairgrounds of the suburbs of Naples. His dream to escape poverty latches onto the musical talent of his daughter Sharon. Fascinated by the video images of his teenage daughter, he turns into an impresario to make her a star of the Italian folk music. Between documentary and realistic tale, Crater portrays the ambitions of a father against the freedom of his daughter.
Venice International Critics' Week / Special Jury Prize – Tokyo International Film Festival / Special Jury Prize – Crossing Europe Film Festival.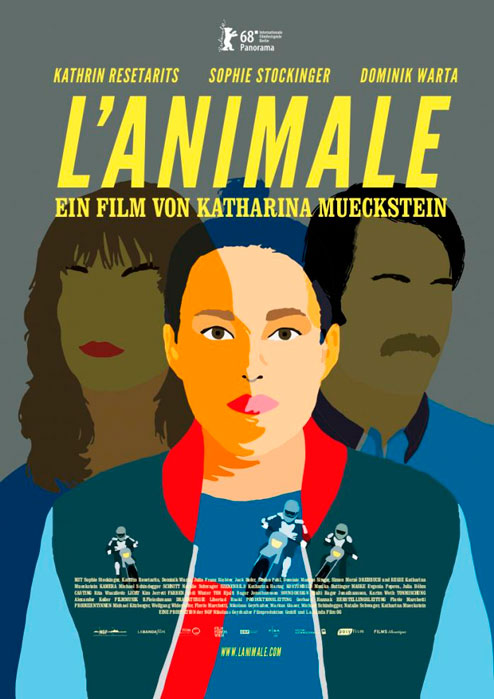 L'animale by Katharina Mückstein (Austria).
Mati and her boy gang on their tuned motocross bikes are the terror of their village and make life difficult for all the girls. But when Sebastian, the leader of the pack, falls in love with Mati and she becomes friends with Carla, one of the victims of their needling, Mati runs the risk of losing her place with the boys. At the same time, a deeply hidden secret stands between Mati's parents, and the two of them must decide: what counts for more, seeming or being?
Berlinale / Best Acting Ensemble – Diagonale / Best Film – Seoul International Women's Festival.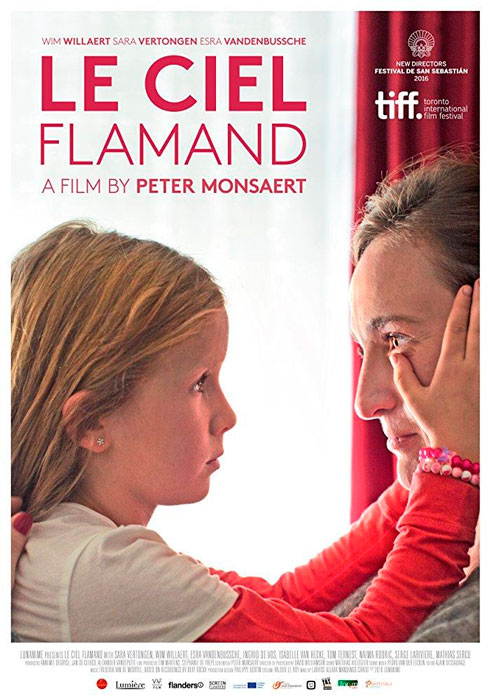 Flemish heaven (Le ciel flamand) by Peter Monsaert (Belgium).
A look at the lives of three generations of women. Monique and her daughter Sylvie run a brothel on the border of West Flanders and France. Eline, Sylvie's six-year-old daughter, is fascinated by the mysterious workplace of her mother and grandmother, but she is never allowed inside. A dramatic event turns their lives upside down and the family ties are put under pressure.
San Sebastián International Film Festival / Toronto International Film Festival / Best Film – Amiens Film Festival.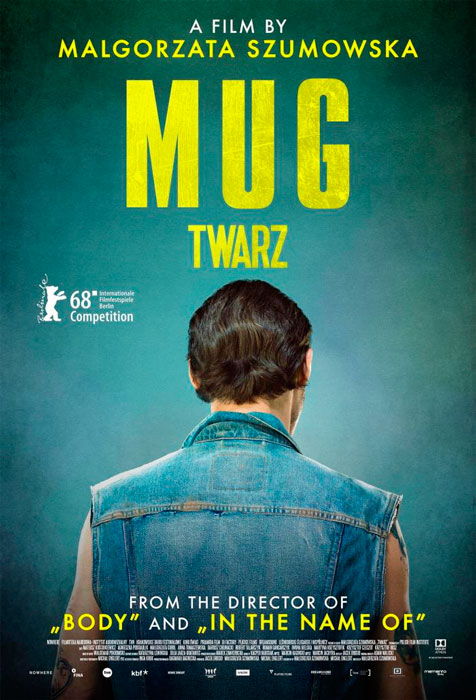 Mug (Twarz) by Malgorzata Szumowska (Poland).
Jacek loves heavy metal, his girlfriend and his dog. His family, his small hometown, his fellow parishioners all see him as an amusing freak. Jacek works at the construction site of what is supposed to become the tallest statue of Jesus in the world. When a severe accident disfigures him completely, all eyes turn to him as he undergoes the first facial transplant in the country.
Silver Bear – Berlinale.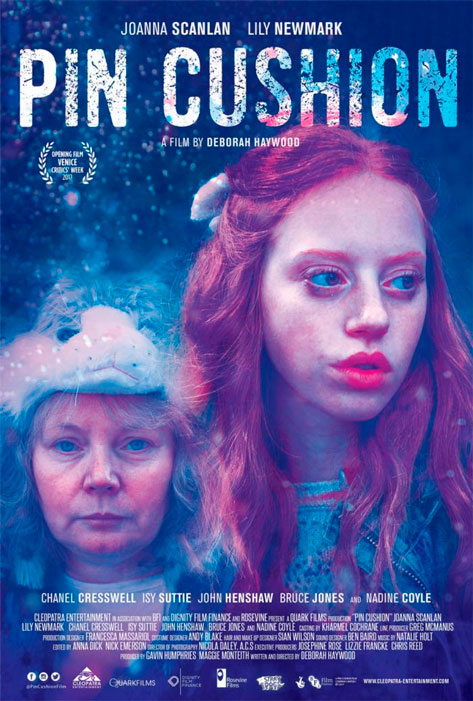 Pin cushion by Deborah Haywood (United Kingdom).
Super close Mother Lyn and daughter Iona are excited for their new life in a new town. Determined to make a success of things after a tricky start, Iona becomes 'best friends' with Keely, Stacey and Chelsea. Used to being Iona's bestie herself, Lyn feels left out. So Lyn also makes friends with Belinda, her neighbour. As much as Lyn and Iona pretend to each other that things are going great, things aren't going great for either of them. Iona struggles with the girls, who act more like frenemies than friends, and Belinda won't give Lyn her stepladders back. Both mother and daughter retreat into fantasy and lies.
Venice Critics' Week / International Film Festival Rotterdam.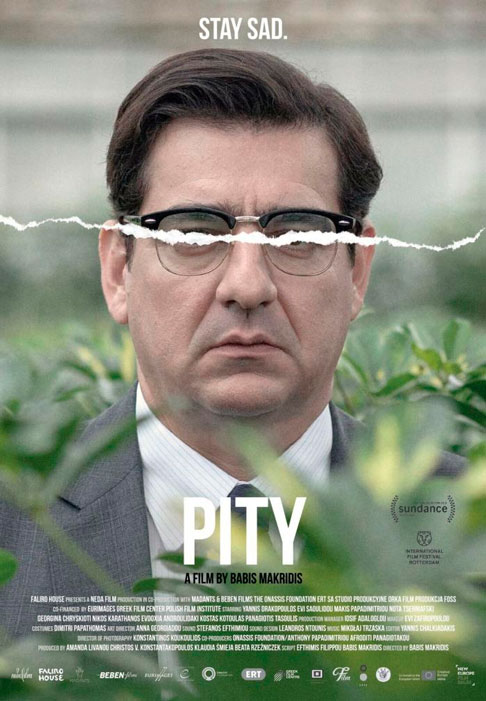 Pity by Babis Makritis (Greece).
The story of this film, included in ArteKino Festival, describes a man who feels happy only when he is unhappy, a man addicted to sadness, who has such need for pity, he's willing to do everything to evoke it from others. This is the life of a man in a world not cruel enough for him.
Sundance Film Festival / International Film Festival Rotterdam / Göteborg Film Festival / Best Film, Best Director – Odessa Film Festival.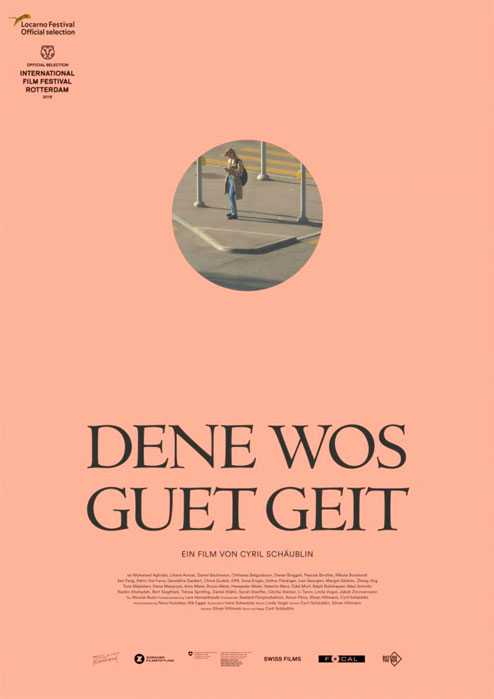 Those who are fine (Dene Wos Guet Geit) by Cyril Schäublin (Switzerland).
Alice works in a callcenter in the outskirts of Zurich, selling internet subscriptions and insurance deals to strangers on the other end of the line. After work she walks through the city, which seems to function without any friction. Inspired by her job, she calls lonely grandmothers and pretends to be their granddaughter in urgent need of money. As she quickly makes a fortune with this trick, the film portrays and explores various places and people in the city of Zurich, all strangely connected to Alice's deed.
Special Mention – Locarno Festival / International Film Festival Rotterdam / Best Film – Edinburgh International Film Festival.