Urvanity celebrates its sixth edition from 24 to 27 February, grows and reinvents itself. UVNT Art Fair is born. It is a fair for emerging artists, mid-career and big names, which has evolved into fresher languages, other aesthetic codes and new trends in the art world.
Once again this year there is a section dedicated to the Young Galleries that are making a name for themselves in the market and focus on the discovery and promotion of young artists; a space for debate in the Talks; and as a new feature, The Art Shaker, the invitation-only programme that brings together collectors, galleries, institutions, creators…
More than thirty national and international galleries present current artistic trends in a larger space than in previous editions. The aim of the event is to generate diverse spaces for creation and dialogue, positioning itself as a connector between the different agents in the art world. Among the galleries taking part in this new edition are ART3035 Gallery (Amsterdam), Durán Monkey Gallery (Madrid), Galería La Mercería (Valencia), Galerie Heike Strelow (Frankfurt), Granada Gallery (Buenos Aires / Madrid), Huntress of Art (Madrid), Isabel Croxatto Galería (Santiago de Chile), Lariot Collective (London), Marian Cramer Projects (Amsterdam), Mazel Galerie (Brussels), and McCaig – Welles Gallery (New York), among others.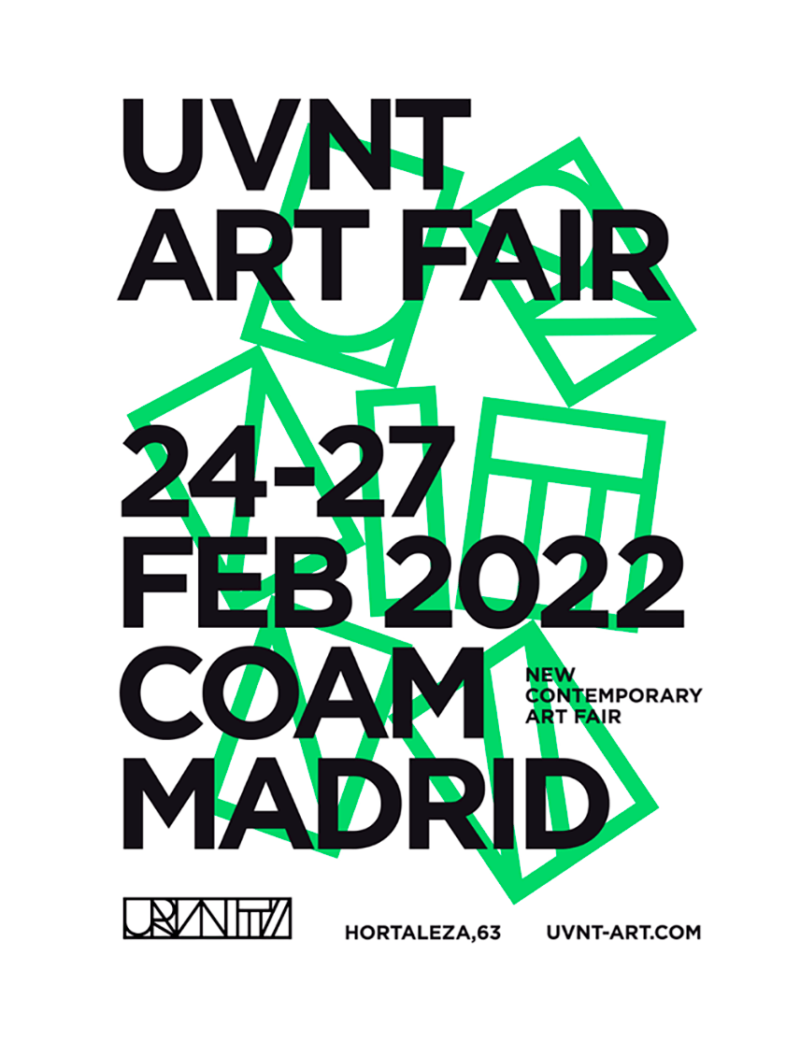 In addition to the Espacio Coam, a special programme is presented during the art week with actions of great impact and visibility with exhibition proposals from the participating galleries, projects developed in the public space, in a programme of installations in emblematic places in the centre of Madrid, on walls and party walls, or in digital support through screens. A fair that is committed to innovation in digital art and culture, generating a programme of digital art in the public space.
70 galleries have been part of UVNT, of which more than half come from outside our borders. In five years, more than 350 artists have participated and more than 40,000 visitors have attended. Its last edition in May 2021 gathered more than 8,000 visitors.
And as in all editions, the fair has a team of curators who examine the exhibition proposals of the participating galleries as well as the projects developed in the public space, in a programme of installations in emblematic places in the centre of Madrid, on walls and party walls, or digitally on screens.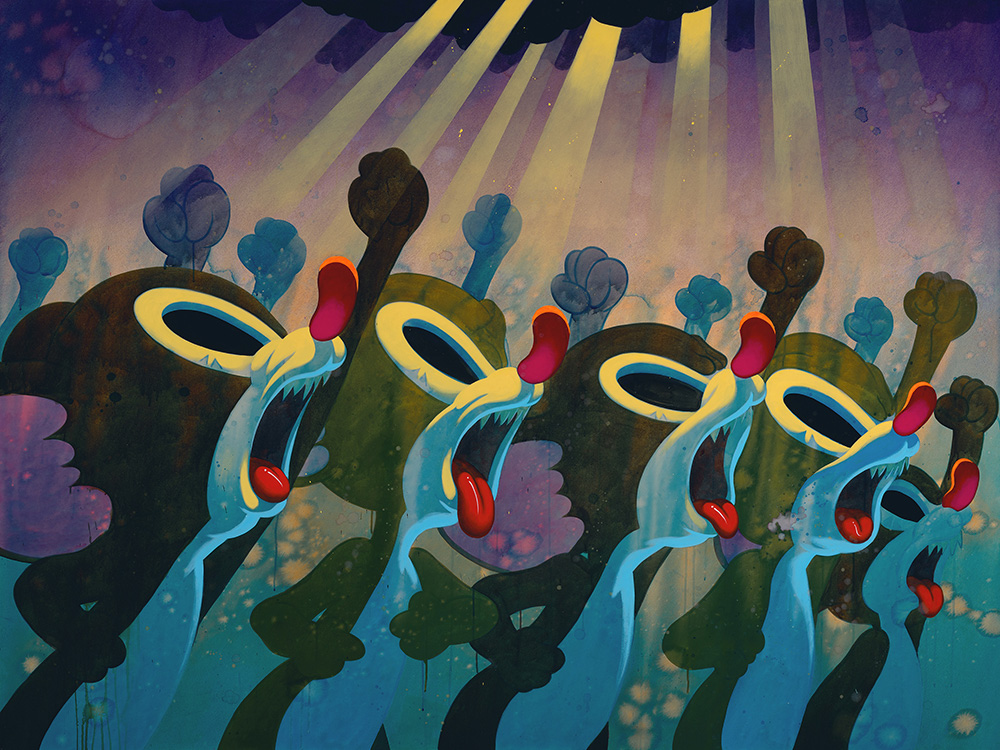 In addition, this year the UVNT Lab space returns to the fair with a subversive and innovative proposal by Formica Group and the studio mecanismo. We transform the Lab space into an organic forest through an installation made with Formica® laminate that shows the renaturalization of the components of the material. A return to nature through an ephemeral and sustainable design that will merge with new textiles, ceramics, graphic works… All of them, objects by artists such as Paul Mccarthy, Egle Zvirblyte or Cristina Daura… We will continue to keep you informed about what's new.
UVNT ART FAIR
Web
From 24 to 27 February.
Venue: COAM building. Madrid.