The DJ and producer Curses has managed, in a stale musical moment, to find enough space, music and people to change the music scene. Projects as attractive as his Ombra International label, is a clear testimony of this. His 010 reference features artists such as Colossio, Mufti, Sebastian Voigt and Cornelius Doctor. All of them are making great contributions to the history of contemporary electronic music. We talked with him about the label, his projects, and above all, music.
What can you tell us about the 010 reference?
The origins of communication are always intriguing, especially because now as people, we are always connected (social media, cellphones etc). The red phone image is a still from a video documentary about the very first public landline telephones in Tokyo.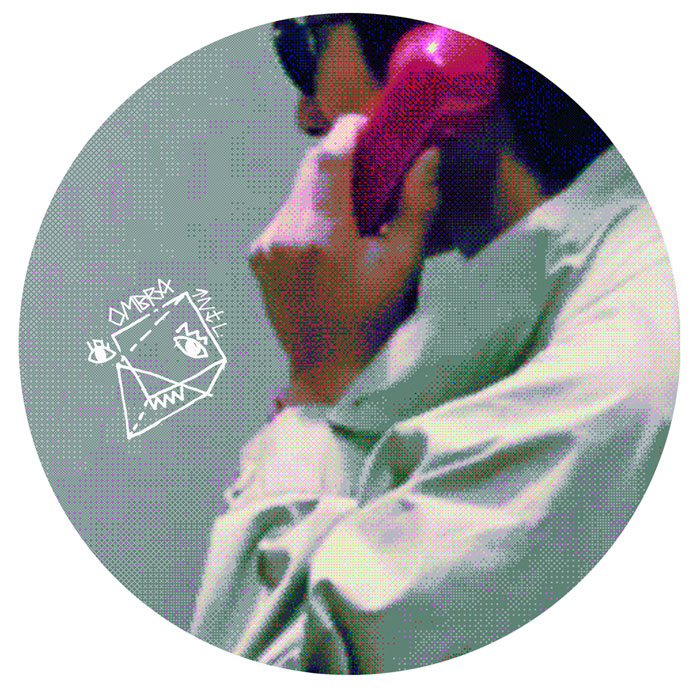 What do the invited artists from Germany, France and Mexico have in common?
All of these artists come from punk and rock and roll backgrounds. You can even hear this in the slow and dirty electro direction of Sebastian Voigt's EX2.
What can you tell us about Colossio, Mufti, Sebastian Voigt and Cornelius Doctor? What do you most admire about them?
They are all making great contributions to today's electronic music story.
What is your proudest achievement with this work and what is your greatest challenge?
Finally creating a label that translates my personal musical taste. The challenge, though, is always finding the right combination of Artist's tracks for each release. This can take months, at times.
How did the Ombra label come about, do you have a specific aim for it and why did you decide to connect with the artists on it?
I have run multiple labels, but always with a crew of artists. Ombra was the first time I created a label alone, that fully represented the music I personally love and live. The mixing of Rock & Roll, punk, new wave, EBM, Dark Disco, Italo, New Beat…
From touring, I began to meet many other artists who shared the same passion as me, and I wanted an outlet for bringing together these International artists onto one V/A EP's, hence Ombra was born.
Do you, in contrast to yourself, represent a specific sound with the label?
Spaced out rock & roll sexwave driven by the darker side of disco.
What is the process when it comes to identifying artists and the labels output? What are you mainly looking for and hoping to achieve with each release?
I can't really explain this. The process is more of a feeling. If I like it, I will release it. I also think it is important to release artists that are friends, and get along with on a personal level. It is rare I will release someone's music I have never spoken to before, or met in person.
Achieve? Im just trying to release cool music that I like and hopefully others like as well.
What do you find most fulfilling about your work?
Meeting new artists and being inspired to create and work harder.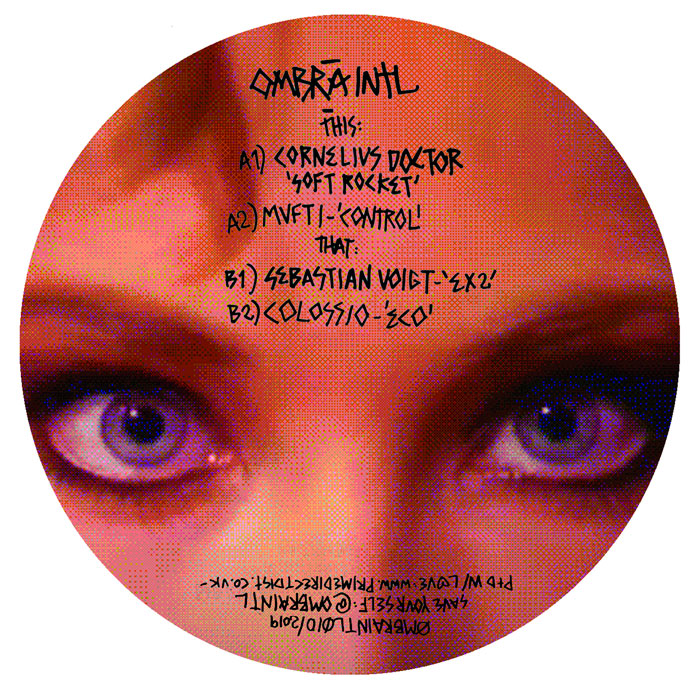 What can you both tell us about the clubs, labels, releases that inspired your interests in dance music?
There are a lot of other labels and artists in which we are all working together, helping one another out rather than competing. This is an exciting time.
Can you shed some light on some of the artists you're listening to at the moment? Any artist(s) you feel are more worthy of recognition?
There is so much good music right now. Some of my current favorites are: Chinaski, Thomass Jackson, Leonor, Roe Deers, Skelesys, Local Suicide, The Golden Filter, Fabrizio Mammarella, Blind Delon, Molchat Doma… the list can go on and on really.
What do you hope changes or improves (or continues!) in your field in the future?
This Dark Disco sound is definitely growing again, which is great. I hope artists don't get too comfortable and keep experimenting and bringing in live instruments to create new.
What can we expect to hear from you in 2019/2020?
I've got an EP with Hoga Nord coming out for Andrew Weatherall's Convenanza Festival in September called Carcassonne.
– A track (Puttanesca) on new Parisian label, MOTORDISCS V/A dropping Sep 6.
– An EP for CriticalMonday Records, the new imprint from Damon Jee and Bonnie Spacey.
– My 2nd album with Jennifer Cardini's Dischi Autunno is almost finished as well, and will come out in April/May of 2020.
It's been a busy year in the studio, especially with remixes, so I will take a break now, not doing any more productions for a long long while and focus on touring.