Under Marcel Wanders and Gabriele Chiave's creative leadership and creative direction, Marcel Wanders employs 52 design and communication experts. In an environment where everyone perceives, breathes and lives creativity across a multitude of projects from in-flight tableware to cosmetics packaging to hospitality interiors. This unique and renowned studio works with brands such as KLM, Vondom, Louis Vuitton, Alessi, Randstad, among many others.
We speak to Gabriele Chiave, Creative Director of Amsterdam-based design studio Marcel Wanders.
Do you think the Covid-19 situation will change the industry?
There is no question. With Covid-19 will come a permanent shift in the minds and lifestyles of people. I think we will finally respect nature as we should have. And how we consume things will be altered to respect the planet. Europe has been demanding for a more sustainable way of living, and this pandemic will prove it. There will be a lasting impact on our economy and how we exchange information and ideas. People will reconsider how they shop, what they buy and hopefully stop to consider why. The virus is accelerating dramatically, which is something we should have taken into consideration a long time ago. The future will bring a more mindful consumption of electricity, water and products.
There are signs of less consumption and of people going back to more valuable, crafted products.
Tell me a bit about yourself and your current situation. What is your current situation?
I am isolated at home, doing the responsible thing to protect myself and others. Although, as creative director, I am still working on projects that were already underway. Our goal is to help our clients in the best way possible and decide how what we learn will be reflected in the future. Some projects are of course put on hold, so we have to take action to sustain our company, designers and creatives in order to move on and survive this critical moment. We are looking at everything through a new lens. And this is a valuable moment. We can finally own our space and own our time. Right in this moment, I am working from the garden under the sun, making the best out of this situation we find ourselves in.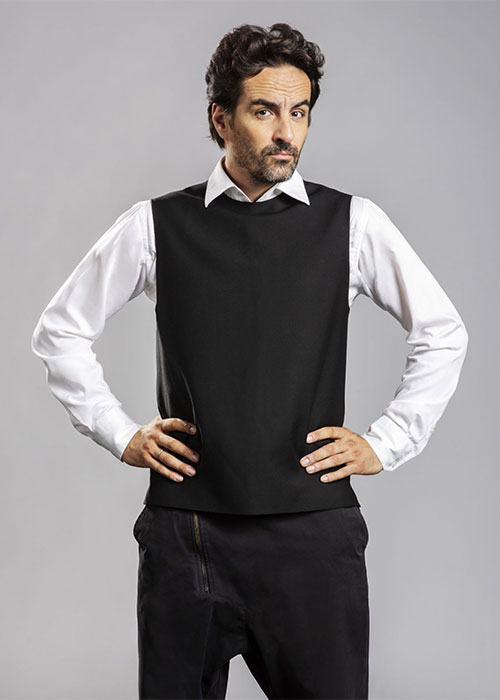 What's changed in art and design over the past years?
Design is driven by technology and innovation. There has been progress. For us specifically, before Covid-19, we formed a team that was focused on finding humanistic approaches and on how to work with clients and suppliers. That is the biggest change we have seen: there are signs of less consumption and of people going back to more valuable, crafted products. Also, in interior design there are movements of going towards more sustainable and healthy approaches offering more wellness and health centered experiences. For all its negative aspects, though, the virus is accelerating these symptoms that were already there.
How important is a formal qualification in design today?
In art, probably you don't need per se to have formal qualification. However, design is a profession that is highly related to creativity but ultimately, a discipline that deals with, companies, engineering, materials among other things. Therefore, you have to acquire knowledge of industry and technology. School gives you the base knowledge. Also, important is the knowledge you acquire upon seeing factories and working in the field with craftsmen. You can never learn glass blowing, except when you blow glass next to the glass masters of Baccarat. When you visit their factory and work side-by-side. School is important, but applying and learning in the field is more important. Experience will always be the best instructor.
Give us the top 3 tips for inspiring young designers.
I like to tell young designers to, one, stay curious. To be curious is a key point of being a designer,  and a necessity if you want to be creative and innovative. To create world-changing innovation, you have to wonder about it. Secondly, I tell them to be true to themselves and to not look for short cuts. If well-rooted and proven, always hold on to your ideas and beliefs. Third, I say always be open to questioning yourself. Be open minded to that. It's how you find the answers.
Dutch design is much nearer to art. Marcel Wanders really opened up my mind. I learned about the artist's approach to design.
What inspires and motivates you today?
Everything inspires me, all that is around me is a source of creativity. Other people inspire me. I like to connect the dots of my surrounding. I look for patterns within design and business. I gravitate toward those with a mentality of service, those who desire to move ideas and people. The current situation under Covid-19 motivates me. It shows us how we have been dragged into a cycle of production that no longer makes sense. I have time now to reflect and am motivated to change things. As creative director, with the studio, I am compelled to respond to contribute to overcome this moment and be better because of it. 
Who or what has been your biggest design influence—and why?
I studied in Milan, and Italian design schools are rooted in design heritage from the 60s and the industry that flourished around the Italian masters. Italian design is super functionality driven and responds to a need of the market and the industry. I worked at Marc Sadler Studio. It is a place very good at responding to such design questions. However, while there, I felt something was missing. I moved to Holland to experience the opposite view of design. Dutch design is much nearer to art. Marcel Wanders really opened up my mind. I learned about the artist's approach to design. I have grown enormously in 13 years. He was my master and opened up my Italian education of functionality and serving industry, and he disrupted those rules and made me go beyond what I believed was the only way to do things. Both approaches are valuable. When combined, they are unstoppable. 
What work would you highlight, and would you like to tell about?
Recently, we launched Nightbloom with Lladró. Amazing historical company that is linked to craftsmanship, that wants to remain contemporary. Nightbloom is an expression of Lladró's porcelain that is hand-made, blown into the size of a lamp to resemble a blooming flower. Storytelling, craftsmanship and heritage are in every piece. The Grand Portals Nous in Mallorca is another project that I would call attention to. It has been open for a while, and exists as a peaceful oasis retreat. It is a hotel that speaks to wellness for adults, with great terraces and great outdoor spaces. It is tranquil in every way. We specifically used local materials and brought the landscape and nature inside. The local culture is everywhere within. We are thinking of Spain at this difficult time. Be strong, stay home, keep hope.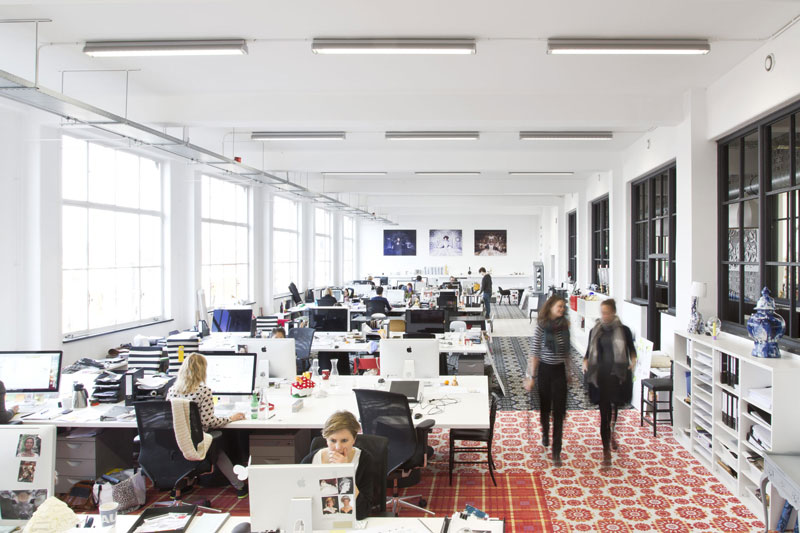 Where do the ideas come from?
 Our ideas come from each other. In the studio, there is much energy as we think about our projects, review work and find ways to push it. Every project provides a wonderful journey, where we think we are moving in one direction then quickly shift gears, and open ourselves to go a different way. It is rare that we end up where we expected, but that's how the design becomes surprising. Our collaboration is usually non-linear. We work on several projects at once and move each one a little further toward completion. With Objets Nomades for Louis Vuitton, one day we can we working with leather and designing and shaping it. The next day we are discussing glass for the lamp or vase and how that works the leather. Every day is different and it is what makes working here so special.
What do you enjoy the most about design?
Connection. Mostly, I love that moment when you can see in someone's eyes that they have been touched. Something about design resonates with people. Whether it is a functional piece of flatware that is beautifully etched or an interior retail space that offers a new world to enter, it never ceases to bring me joy when that moment of wonder and delight happens. There are certain moments when projects come a full circle, when everything makes sense and has meaning, this is the moment your design finally sees the light of day.
Can you tell us about your present and future plans?
We all suffer the impact of this crisis and of the virus. Yet, we continue forward with our projects, and we support our clients thinking about our common future and in finding ways to bring people joy, happiness and hope. As you know, Salone del Mobile, where we were planning to showcase several pieces for several different clients. For Poliform, we were going to introduce the extension of the Gentleman Collection and a new Bedroom Collection. For Vondom, we were showcasing our extension of the Suave Collection. For Fiam, we were planning to present three beautiful pieces made with glass. For Louis Vuitton, we have added to the Objet Nomades collection with exciting new pieces. For MOOOI, we have designed new items which include two lamps and a sofa. In October, we will be launching a new collection with Christofle.