In what was the last year of Berlinale festival director Dieter Kosslick after a long 18-year tenure, a greater interest and anticipation focused on the program, particularly in the competition section where reactions in recent years have been varied. In a short interview from this year's accompanying Berlinale journal, Kosslick was asked what were his aims for the Berlinale, to which he replied Big, strong, powerful, transparent, cosmopolitan, funny, a little like Potsdamer Platz… before naming other places in Berlin and Germany that mirrored his intentions, then concluding In my view, I can say: mission accomplished. While it is true that one of the largest and well-known film festivals in the world has included some important new initiatives like Berlinale Talents and the World Cinema Fund for the next generation of filmmakers, the introduction of sections like Culinary Cinema was perceived as an indulgence.
Selected films from the 69th Berlinale Competition Program
In the competition program this year many considered the opening film The Kindness of Strangers  similar to the popular but mainly ridiculed Love, Actually (2003), only here having people facing harsh social conditions and having New York as its location as opposed to London. Directed by Lone Scherfig and starring Zoe Kazan, Tahar Rahim and Andrea Riseborough, the film is as sentimental as its nostalgic images. The only real link between the two films is that Bill Nighy appears in both but once again an excellent actor is part of an otherwise sentimental viewing chore.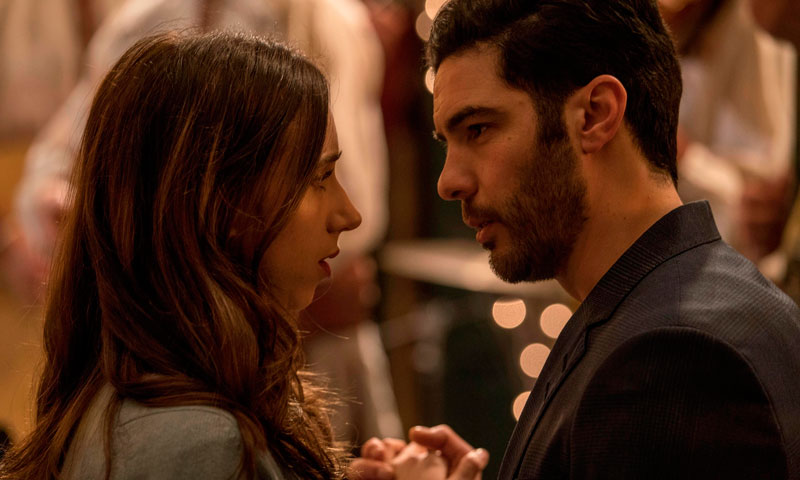 The Golden Glove (Der Goldene Handschuh) is renowned Turkish-German director Fatih Akin's true-life historical account of serial murderer Fritz Honka in Hamburg's Red Light District, St. Pauli between the years 1970-74. In the opening scene we are involuntarily transposed to his small attic apartment where we can hear him dismembering a body just off-screen. Honka is an unskilled labourer who picks up down and out lonely old women in a bar called Der Goldene Handschuh, just off Hamburg's notorious Reeperbahn. Though these women are reported missing, it took four years to discover that this short slight man with thick-rimmed glasses was responsible for battering, strangling and dismembering them. He hides their remains behind his attic wall, disguising the smell with cheap air fresheners and blames the lingering stench on the Greek family who live beneath him.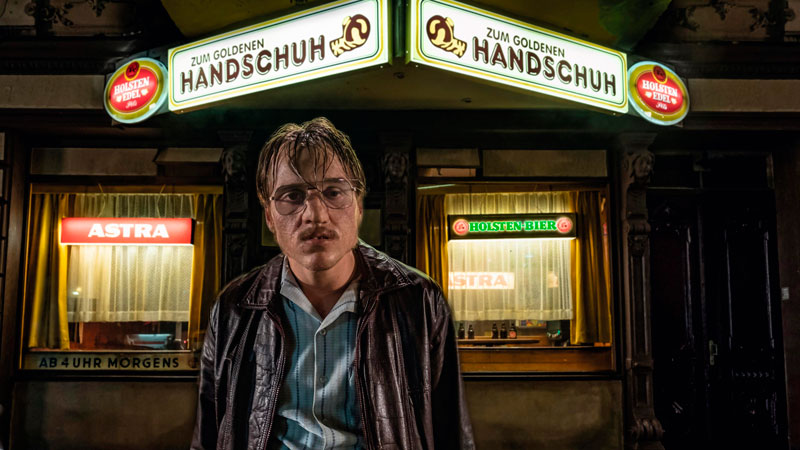 The film, set in Akin's native Hamburg and based on the 2016 Heinz Strunk crime novel, is credited as a faithful portrayal of the culture, terminology and setting of this period. There is a certain dark humour which prevails over the misery porn, making the ultimate anti-hero someone we are unconsciously aligned to in his trail of misogyny, sexual greed and death.
Mr Jones is based on the true story of the tragically short life of Welsh journalist Gareth Jones (played by James Norton). Directed by Agniesszka Holland, it begins in March 1933 as the Cambridge graduate has been told by former Prime Minister David Lloyd George's secretary that there is no longer any paid work for him as foreign adviser. Jones goes to see Lloyd George and asks him to fund a trip to the Ukraine as he has heard disturbing news about events there. He initially travels to Moscow and discovers an underbelly of corruption and decadence, not least in the form of pro-Stalin Pulitzer Prize-winning New York Times journalist Walter Duranty. His determination to tell the truth at the risk of his own reputation, and eventually his life, makes the heroic story of Gareth Jones long overdue in a film. Although this sumptuous period piece is often predictably formulaic it doesn't distract from a very worthwhile portrayal of a brave man. Also interesting is the appearance of George Orwell who seems distant, guarded and conservative but was to be influenced by Jones to the extent that his famous dystopian parable novel Animal Farm (1945) was apparently inspired by Jones' story of his visit to the Ukraine.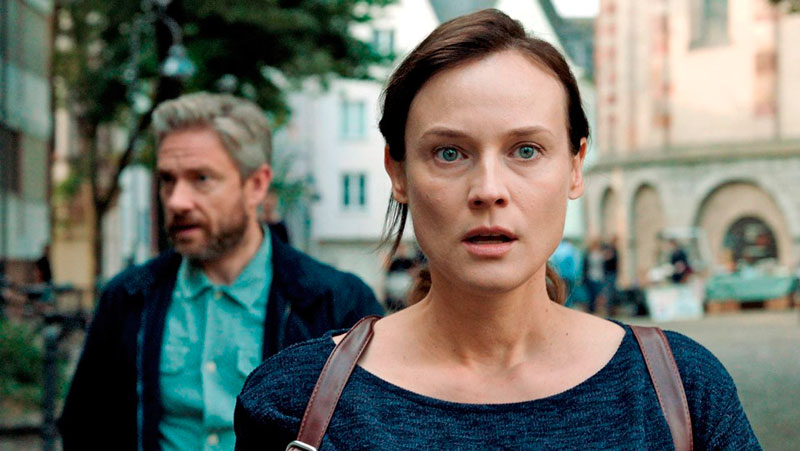 Out of Competition, The Operative by Yuval Adler is a very engaging thriller in which a multi-lingual woman called 'Rachel' (Diane Kruger), and of no fixed background, is therefore considered a perfect recruit as an agent for the Israeli foreign intelligence service, Mossad. Her liaison officer Thomas (another excellent performance by British actor Martin Freeman) trusts her but the Mossad service believe her to be unpredictable based on her previous behaviour. A conventional thriller, Diane Kruger plays the capricious agent Rachel to excellent effect while the loyalty of Thomas is stretched to the full, although the Mossad agency is otherwise portrayed as rigid most of the time.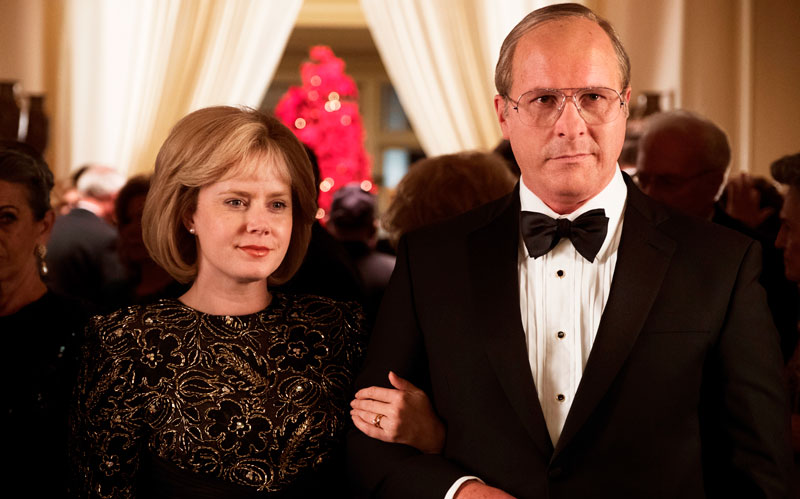 Vice is an entertaining biopic of the almost absurd life of Dick Cheney, who rose to become Vice President of the US during the eight-year term of George W. Bush from 2001-2009. Beginning in the early 1960s, the young hard-drinking Yale dropout is encouraged to mend his ways by his fiancé and he gradually reasserts himself. Cheney would assume Secretary of Defence from 1989-93 under George Bush before later becoming Vice President to his son George W. Bush. Director Adam McKay successfully achieves the portrayal of Cheney as a quietly ruthless individual with a lust for power and a master of the art of persuasion. The film conveys the disturbed wonderment of how someone like Cheney can rise to the very top. Christian Bale gives a fine performance transforming into Cheney and the film has a well-known supporting cast which includes Amy Adams, Steve Carell and Sam Rockwell.
Somewhat better was the Spanish entry Elisa and Marcela, based on a true life account and directed by Isabel Coixet. Lusciously shot in black and white, it is aesthetically alluring, not least for its eroticism. Beginning at the end of the 19th Century, Elisa and Marcela meet and their school friendship soon turns to love but they are separated when Marcela's parents send her to boarding school. Years later they rekindle their love and live together. However, despite both being respected teachers their relationship causes great dangers and is forbidden by the Catholic Church. With Elisa posing as a man, eventually they get married and escape to Portugal but the persecution soon follows them despite some supportive friends. Coixet's film ultimately appeals for empathy and passion in a timelessly relevant subject.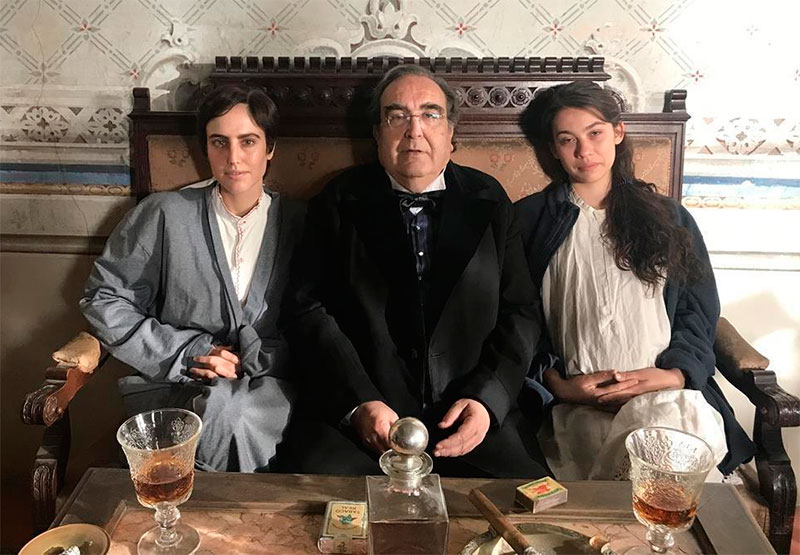 Varda by Agnes is a fully engaging documentary by Agnes Varda about her career and her approach to filmmaking. Not just one of the pioneers of the French Nouvelle Vague, she is also a photographer and installation artist. The film is non-chronologically but loosely divided into reflections on her filmmaking years from 1954-2000, and then her embracing of digital technology from 2000-2018. Humour, anecdotes and philosophy on her life and work make this an enlightening and splendid near two-hour viewing pleasure.
The Winners
A highlight of the early Main Competition screenings, the German entry System Crasher follows an out of control nine-year-old Bernadette (who prefers to be known as Benni) whose single mother can no longer cope with her. Expelled from her school for disturbing behaviour, Benni goes through many different care homes. System Crasher works because it  is graphic, unsentimental, avoids patronizing, and all of the many characters are authentic. Helena Zengel as Benni gives the best child performance of any film in recent memory in a film directed by Nora Fingscheidt from her own award-winning script. In this year's Berlinale it won the Silver Bear Alfred Bauer Prize.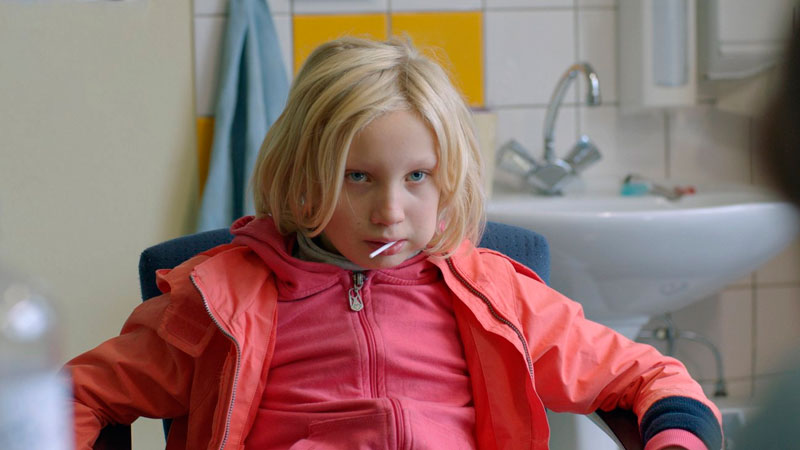 The Silver Bear Grand Jury Prize went to By the Grace of God (Grâce à Dieu) by renowned director Francois Ozon, about a disturbing real life subject matter that is still not fully resolved. A middle-aged man who lives with his wife and children in Lyon by chance discovers the clergyman who abused him as a boy scout and is still working with children. After contacting other men who were abused they decide to take legal action and what ensues is a long and painful process which awakens their traumatic past and also brings potential embarrassment to their families and friends. The film is based on the case of Father Bernard Preynat who in 2016 was charged with abusing over 70 boys. The film also criticises the complicity of the Catholic Church who denied and kept a blind eye to the crimes. As of January 2019, Cardinal Philippe Barbarin is standing trial for his role in this 'non-denunciation of sexual aggression'. Ozon's film is sensitive to the victims and their pain while highlighting all those who were negligent to the abuse.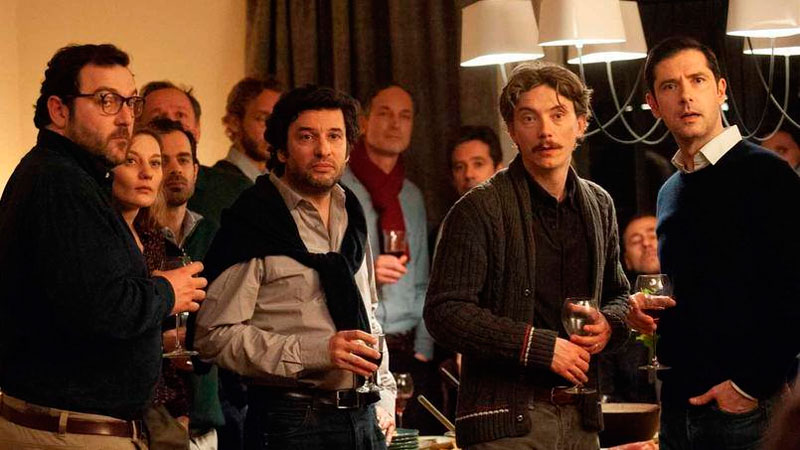 The Main Competition has, particularly in recent years, selected films that have been somewhat unremarkable and this time it includes the Norwegian entry Out Stealing Horses (Ut og stjæle hester), directed by Hans Petter Moland and starring Stellan Skarsgard. Set in 1999 a man retires to a village in East Norway after the death of his wife and after a chance encounter looks back to 1948 and a time from his youth which was to haunt him for the rest of his life. While having an interesting premise, the film fails to project passion or engagement, but that didn't stop the Jury awarding cinematographer Rasmus Videbæk the Silver Bear for Outstanding Artistic Contribution.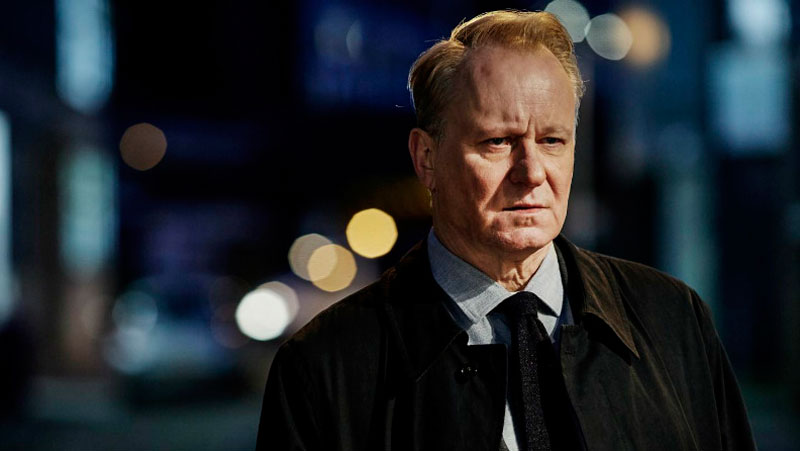 The Italian film Piranhas (La paranza dei bambini), however, was a worthwhile entry. Directed by Claudio Giovannesi, it follows the path of youths who get progressively get caught up in the mafia and challenge rival gangs on the streets of Naples, even the adult mafia bosses. The non-actors provide lots of energy in what is an inevitable path to self-destruction. Piranhas won Silver Bear for Best Screenplay, awarded to Maurizio Braucci, Claudio Giovannesi and Roberto Saviano (adapted from his own novel).
Synonyms (Synonymes), directed by Nadav Lapid, took the prize of Golden Bear for Best Film, awarded to producers Saïd Ben Saïd and Michel Merkt. An interesting if somewhat questionable choice for winner, it follows the experiences of a former IDF soldier Yoav (Tom Mercier) who comes to Paris to try and completely shake off his Israeli heritage. He is given refuge by a local couple while he lives and eats on the most basic of resources. Despite welcoming this stranger, the couple have their own plans for him which creates an unbalancing in his integration wishes. The film was based on director Nadav Lapid's own experiences and is a funny and contemplative tragi-comedy with an excellent portrayal of the central character. Otherwise it perhaps likes the real substance in production values or elevation of characterisation in supporting roles to deem it the worthy top prize in Berlin.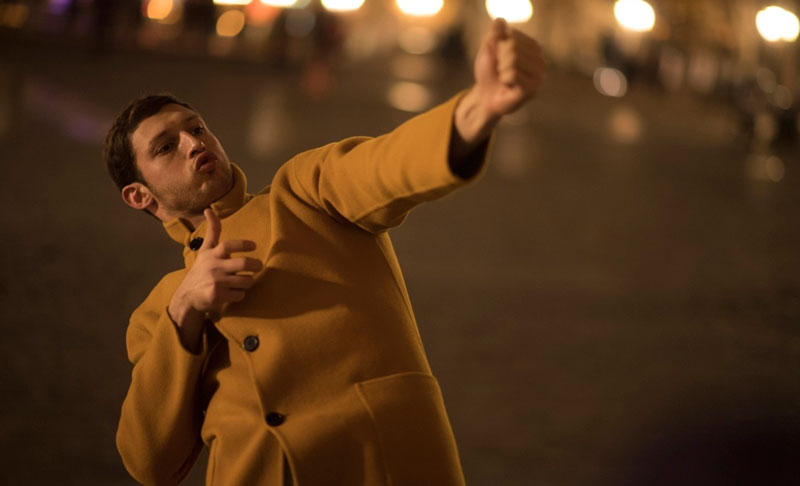 In the other main prizes, the Silver Bear for Best Director went to Angela Schanelec for I Was at Home, But (Ich war zuhause, aber); while So Long, My Son (Di jiu tian chang) by Wang Xiaoshuai won Silver Bear for Best Actress (Yong Mei) and Silver Bear for Best Actor (Wang Jingchun). The members of the 2019 Berlinale International Jury were: Juliette Binoche (President), Justin Chang, Sandra Hüller, Sebastián Lelio, Rajendra Roy and Trudie Styler. Next year the festival directors will be the two-person team of artistic director Carlo Chatrian and managing director Mariette Rissenbeek.