Sebastian Meise presented his second feature film at the Cannes Film Festival, in the Un certain regard section, to one of the longest standing ovations in recent years. Grosse Freiheit (2021) is named after the street in Hamburg's red light district, a title shared with another very different love story – Große Freiheit Nr. 7 (Helmut Käutner, 1944) – and tells the story of a victim of the repression of homosexuals in Germany over several decades. Section 175 of the German penal code in force from 1872 to 1994 – reformed in 1969 and 1973 – condemned homosexual relations between men, and the penalties were even stiffened during the Third Reich, harshly scarring as many lives as that of Hans Hoffman, whose life was largely spent behind bars.
A film that takes place almost entirely within the walls of a prison and is not a prison film, but a hymn to freedom and love, needs a good dose of talent, such as Meise's, to be gripping and convincing. Starting from a perfect structure in which information is dosed in carefully threaded time jumps, the director constructs a story whose weight falls almost entirely on actor Franz Rogowski – whose work in Undine (Christian Petzold, 2020) was already remarkable – and who here gives a performance that is as sober as it is nuanced, without being overly victimizing or daring. The authenticity of the emotions and the coherent way of experiencing them contrasts violently with the environment of cruelty and repression, achieving a freshness and empathy of great artistic value.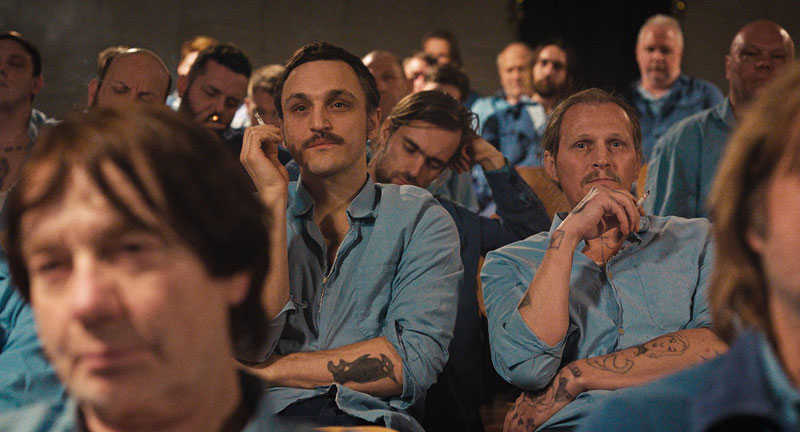 Continuing with the Un certain regard section, the first feature film by director Laura Wandel, Un monde, offers us an approach to the school microcosm starring two siblings (Maya Vanderbeque and Günter Duret) who deal with learning about social relations, as a counterpoint to the education offered in the classroom. The playground is the terrain where their emotional survival is at stake, the configuration of their personality and where they find new challenges every day that will turn them, decision by decision, into the adults they will become in the future. What in the first sequences seems to be the painful transition of little Nora, from infant education to the world of the grown-ups in primary school, gradually takes flight and expands the depth of the conflict, through themes such as bullying and the different attitudes of parents and teachers towards the pupils and their emotional education.
The extraordinary Venderbeque keeps us breathlessly attentive throughout the film, as her attitude towards her brother and the events she witnesses transforms as an adaptive response to an overly toxic ecosystem. One situation after another, one recess after another, the canteen… The children are shaped and changed, their reactions paralleling their maturity, not always with the best results. The camera is not detached from its characters either, with close-ups of their faces, especially of their eyes, which cannot lie, even though parents and teachers want to believe that everything is fine.
Wandel is the only one who never leaves them and becomes the mediator for the spectator, offering a multiple and complete version of what the others only partially know, thanks to her commitment to the story and her point of view, which is always on a par with her protagonists.
In After Yang, Kogonada directs a sci-fi, robot sub-genre film adapting Alexander Weinstein's novel Saying Goodbye to Yang. Starring Colin Farrell, Jodie Turner-Smith (replacing first choice Golshifteh Farahani), Haley Lu Richardson, Clifton Collins Jr. and Justin H. Min, it is at least seductive in its stylised, evocative aesthetic and pacing, with art direction by Max Wixom. The breakdown of a domestic robot opens a door to its own memories, in an experience that for its owners is a farewell beyond the need to replace an object, as they discover a private life they were unaware of. After Yang is yet another reflection on the limits of cybernetics and human life, which does not particularly add any new perspective and becomes monotonous in its approach. The multiracial family, the concept and the progress of the action bring us closer to a Netflix product than a film to remember.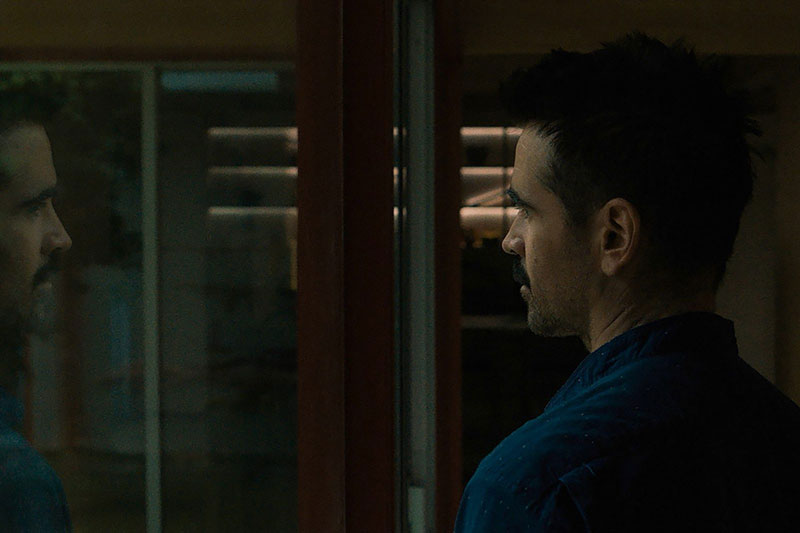 Fortunately, Joachim Trier's The Worst Person in The World, which is in the official competition, not only did not disappoint but deserved our full recognition. The French title, Julie (in 12 chapitres) gives us a better idea of its nature. The young Julie (superb Renate Reinsve) is portrayed over several years, from the transition to university, where her fickle professional vocation leads her to change from one to another, until she reaches an amusing maturity, through intimate, amorous, sexual and family experiences. Julie grapples with her own past that she must process in order to move forward, represented in her relationship with her father, her creative yearnings that she seeks to channel, and her relationship with men, in which she also struggles with desire as complex as it is uncomfortable, forcing us to make constant choices and renunciations.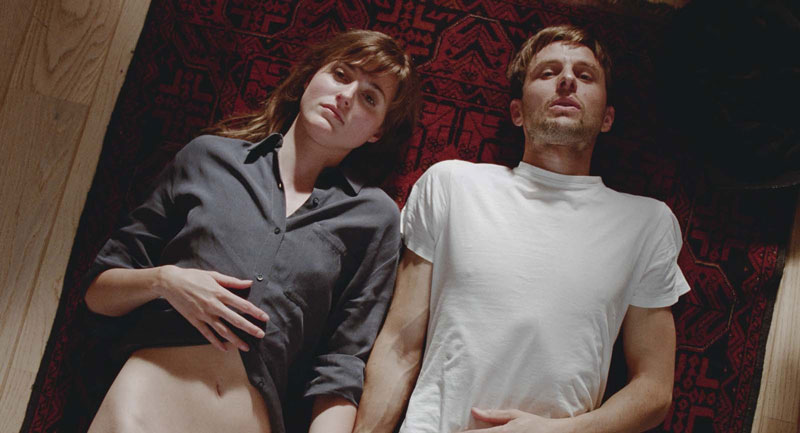 n a precise tone that only at the end drifts towards seriousness – fortunately, avoiding solemnity – and the appropriate distance, marking his own playing field with a sense of humour and irony, the director of Thelma (2021) imbues the female universe with a very estimable closeness, as well as with knowledge and respect, without ever drawing a superficial portrait or falling into the clichés of the coming of age. Reinsve's chemistry with the talented protagonist of Oslo, 31 August, Anders Danielsen Lie (Aksel), offers us priceless sequences in a film that lasts two hours and is short. Julie travels through Oslo in love, upset or lost, turning the city into a battlefield, playground or amusement park, empathetically accompanying her, opening up to her emotions and desires.
Trier knows how to make masterful use of this resource, which reaches its climax in a decisive encounter in her life, in which the world literally freezes and, true to her feelings, Julie runs in search of what she most desires. We also fall in love with her and want to follow her adventures forever, while reflecting ourselves as in a mirror that exposes all our doubts and contradictions, as in the best Woody Allen.