Kore-eda Hirozaku's filmography has got us used to expecting basically two types of films, those that we like or those that everybody likes. Within this division, Broker, which premiered in the Official Selection at the Cannes Film Festival, falls squarely into the second category. The mystery that makes the Japanese director a good craftsman or a singular creator is something that will have to be unraveled one day. For now, we are content with not dismissing any new film and not prejudging it, taking the risk that the images will not make a dent in our cinephile retina, which is perhaps its real objective, that we will not abandon it.
Kore-eda's films are like Padrón peppers, some are hot and some are not, and we don't understand how inspiration can be deliberately decaffeinated when an author is capable of being corrosive and stimulating as in the case of Shoplifters (2018) or bland and anodyne as in After the Storm (2016).
The family is a central theme in the Japanese director's filmography and he has dealt with it, as we said, with more or less subtlety, irony and penetration from a social point of view, but also in all its formats, traditional and new. His perspective is always personal, but it is in his execution that we miss a more original or less complacent endeavor. Families as the nuclei of society, where individuals support each other, are formed in his films by adopted or reunited children, unrecognized, fostered multiple parental figures, divorced, devoted or demanding parents, and several generations of cohabitants. In the case of Broker, Kore-eda once again combines the crime plot with a reflection on a group of people of different ages who, by chance and later by their own desire, live together. And all this is in the format of a road movie.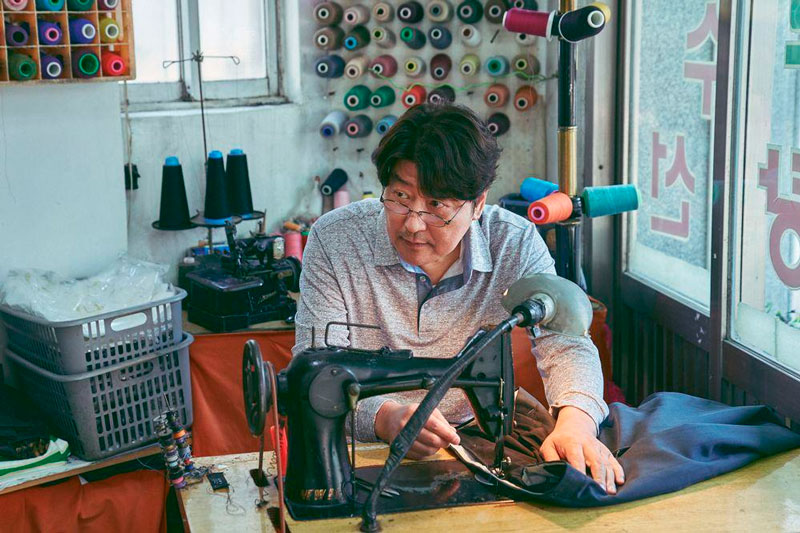 The first images, on a night of torrential rain that, like an urban waterfall, overflows the concrete steps of a steep street, immediately bring us back to Parasites, only to discover that the film is set in Korea – why, perhaps because it effectively decriminalized abortion in 2021? In the downpour, a young woman struggles up the stairs to a baby mailbox attached to a religious community, where she abandons her baby. Meanwhile, in a car playing Aimee Mann's "Wise Up" – which Paul Thomas Anderson included in 1999's Magnolia – a pair of policewomen watch the operation. Inside the building, two men pick up the little boy and in one of them we recognise Song Kang-ho, the protagonist of the aforementioned film by Bong Joon ho. With these initial clues, the adventures of the baby brokers begin, which will involve the investigators with their own family crisis, the mother, a boy from an orphanage who wants to be a footballer and the local mafia.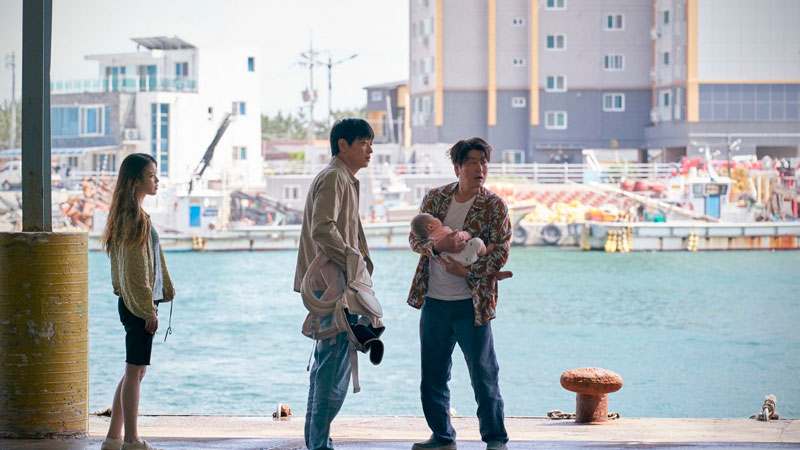 Gentleness is the hallmark of Kore-eda's style, whether it be a relentless denunciation or a sympathetic gaze. Broker is a film that embarks us without stridency and a familiar rhythm, if that is redundant, on a journey about the meaning of motherhood, the existence or not of a natural bond and the difficulty of surviving the disappointment of orphanhood, among other questions about the exercise of parenthood or the prioritisation of affection over obligations. The criminals travel in a van to sell the babies, take in a runaway child and unknowingly hide the mother who is fleeing from the gangsters – played by K-Pop star Lee Ji Eun (IU). Gradually, we learn of her origins and the reason for her escape, and a new theme comes into play. At that point, we will rethink the moral position we had taken on the story and Kore-eda will involve us in the decision to consider the executioners as victims or at least to accept mitigating circumstances.
There is nothing original about the underlying plot; we have seen in many films the journeys of supervening groups who instinctively adopt, on the basis of the lack of a common past, family roles, pivoting and assuming them freely. Broker works in reverse to Shoplifters, about what we see and what is, what is really important and the price we pay for it, and continues to ask whether legal mechanisms and institutions really protect us or whether we should act on our own. However, Kore-eda's latest film, which by the way is photographed by the cinematographer responsible for Parasites, Hong Kyung Pyo, will not remain in our memories as one of the best films by its author, while we wait for the next one, thinking about the phrase that is repeated in the film like a mantra: Thank you for having been born.