The political drama Delo (House Arrest), directed by Aleksey German Jr. and presented in the Un certain regard section of the Cannes Film Festival, puts its finger on the sore point of political repression in Russia, telling the story of a teacher who is repressed for denouncing corruption. Merab Ninidze plays David, who is falsely accused of stealing public money, precisely the crime actually committed by a local politician. Delo manages to pierce the cloister of a cramped and decaying old house, where oriental iconography in the form of calligraphic images and objects evokes a breadth of horizons in contrast to the exiguity forced by the telematic anklet.
David's students, mother, ex-wife, lawyer and friends come to his support, while he debates the convenience of confessing to a non-existent crime and thus stop the spiral of attacks and repression that, in a constant crescendo, endangers his life. The conclusion, falsely positive and not as hopeful as it seems, leaves open the door to the despondency and impotence of an endemic situation, transformed into an unstoppable metastasis. The film flows with the intensity of its proposal, never excessive, but sufficiently clear. Starting from the intimacy of confinement, Delo rises to the occasion and offers a bleak panorama of the current political situation in Russia, which unfortunately extends to its neighboring country.
Social issues were the central theme of La civil, a co-production between Romania, Belgium and Mexico, directed by Teodora Mihai and starring Arcelia Ramírez, with the Dardenne brothers and Michel Franco among its producers. Feminicide, violence against women as a bargaining chip in express kidnappings and the courage of a mother willing to do anything to get her daughter back run through an exhaustive, somewhat repetitive film. Over 140 minutes, La civil describes the disappearance and the investigation, which involves the police, the army and the neighbors, who in one way or another participate by silence or actively in the perpetuation of a state of unstoppable violence, whose tentacles reach throughout society. The story, based on real events, is a faithful illustration of a state of affairs, but the drama does not provide a new perspective or experience that would interest us.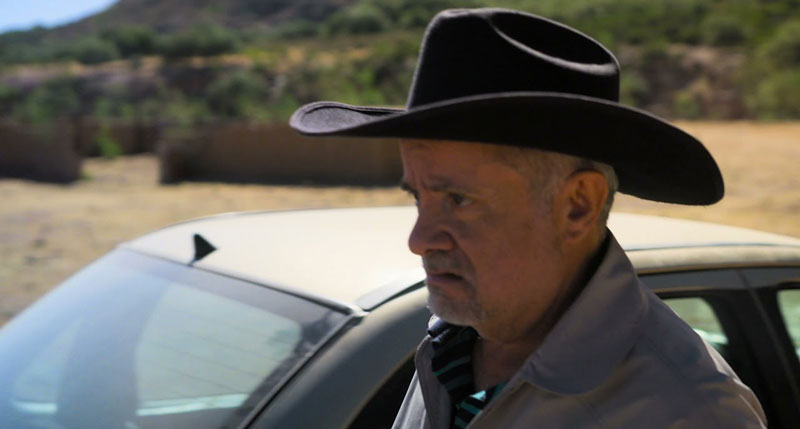 One of the most eagerly awaited films in competition was Benedetta, by Paul Verhoeven, who presented Elle (2016), starring Isabelle Huppert, at the 2016 edition. French actress Virginie Efira plays the 17th century nun, the protagonist of Judith C. Brown's Immodest Acts: The Life of a Lesbian Nun in Renaissance Italy, which, based on the true story of Benedetta Carlini, a Theatine nun credited with visions and miracles, has been adapted for film.
Naturally, in Verhoeven's hands, one would not expect a mystical or stylised approach, and what we see is exactly that mélange of exploitation and passionate storytelling in which morbidity and a sense of humour are not spared. In Benedetta we find lust, hypocrisy, lesbianism, violence, all conveyed with a sense of humour somewhere between satire and a distant gaze that seems not to judge. Thanks to these elements, the film never allows itself to take itself too seriously and reminds us at all times how close we can be to its protagonist at any given moment, because the lack of solemnity in its treatment increases its earthiness and also our empathy.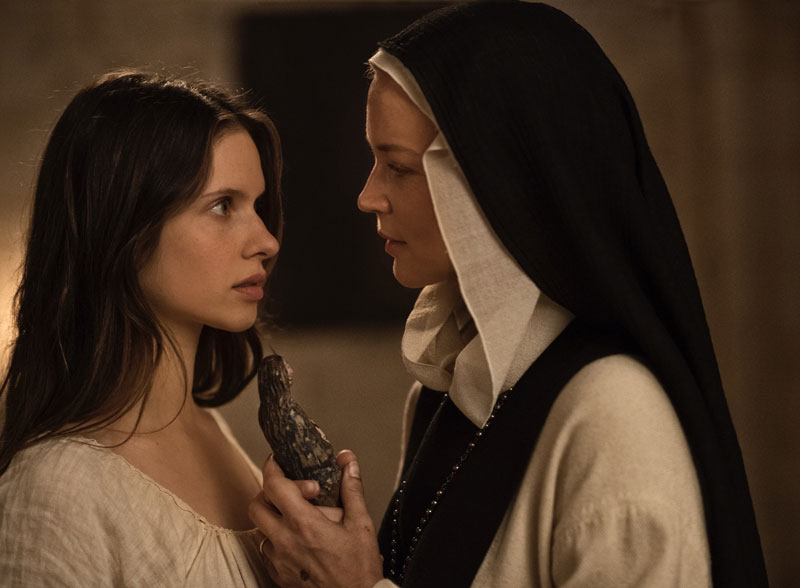 Whether Benedetta's wonders are real or faked is not really in question in this erotic-historical film, where women are the protagonists as in other Verhoeven films, i.e. being observed in a feast of continuous voyeurism.
Provocation is the second name of the director who successfully embarks on his adventure with Daphne Patakia, Charlotte Rampling and Lambert Wilson who accompany Efira and complete a successful, functional and inspired cast.