At the 2014 Berlinale, there was an excellent film called '71 that was set during the Bloody Sunday Massacre in Northern Ireland in 1971. A compelling and often scary film, it was a worthy entry into the competition section. Back in 1996, the film Michael Collins was a biopic detailing what happened during the Easter Rising in Ireland in 1916, with the title character (played by Liam Neeson) being pivotal in the events. Out of Competition this year, the Lance Daly directed Black 47 goes back even further, to the mid-nineteenth century, in order to give another historical lesson as to what eventually brought about the troubles in Northern Ireland.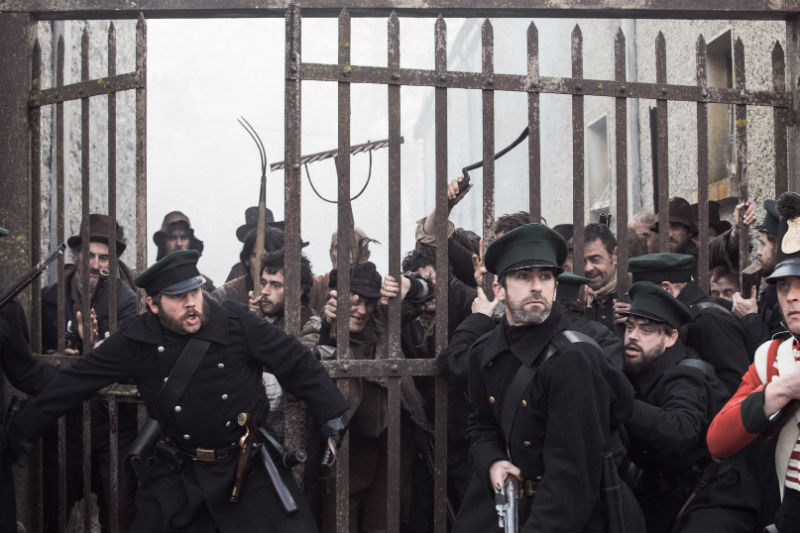 After fighting for the British in Afghanistan, Martin Feeney (James Frecheville) goes AWOL in 1847 and returns to his Irish homeland to find his country in dire straits. The potato blight and resulting famine has cost the lives of a million people, including Martin's mother. Also, his brother has been sentenced to death by the British occupying forces. Martin plans to emigrate to the USA with his sister-in-law and her children but, after being arrested himself, he has to witness their plight, almost destroying his own will to live in the process. Against numbering odds, he begins a bloody vendetta against the English hierarchy in Ireland and their supporters. The British hire Hannah (Hugo Weaving), who fought with Martin in Afghanistan, as the best man to capture him. A young and ambitious British Officer named Pope (Freddie Fox) accompanies Hannah to find Feeney.
Regardless of emotional allegiances to the situation in the potato famine, the crusade of cold-blooded killings puts the cat amongst the pigeons in sympathy towards Feeney for avenging the stealing of the land and allowing perishing of his people. His reaction is empathetically understandable while not justifiable in that old cliché that two wrongs do not make a right. There are also quite a lot of non-plausible scenes in terms of the main hero-villain Feeney's trail of retribution, defying the odds and drawing allusions to the Terminator and particularly Rambo films. Lance Daly also uses visual motifs akin to the western about a period in Ireland that has otherwise so far been rarely documented on the big screen. The film's photography conveys the misery and despair of the Irish people and the depiction of barren and bleak landscapes further add to this.
The character of Pope at times provides almost comical light relief in his ambition to capture Feeney and further his status in the British Army. Hugo Weaving's Hannah, by contrast, is a compelling and interesting character who is the moral compass throughout the film. Stephen Rea, who has played many characters caught on the moral dilemma borderline in English and Irish nationalist conflict films, again plays a similar role here as Conneely, sympathetic to his country's cause but of ambivalent emotions in the methods of liberation. Jim Broadbent once again is classy as the defiant and unsympathetic landowner Lord Kilmichael. Therefore, some excellent performances, gritty realist photography and the period detail gives a good sense of Ireland at this harrowing time in the mid-19th century to make Black 47, on the whole, worthwhile.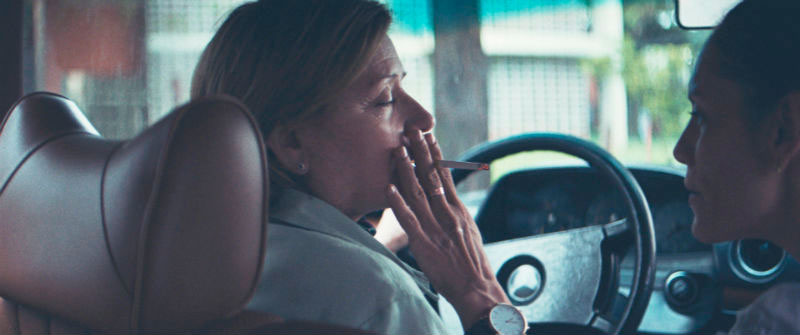 The Paraguay Competition entry The Heiresses (Las herederas) is a contemporary window on another world and culture that compels in its fly on the wall style direction and naturalized acting, which therefore overrides any perceived triteness and mundanity in its early stages. The comfort zone of being two different personalities in a relationship is an equilibrium shattered when one of them has to go to prison. From here, this new domestic situation and focus on the protagonists provides a non-exaggerated viewpoint on metropolitan life in Paraguay as well as the largely brutal methods of the authorities.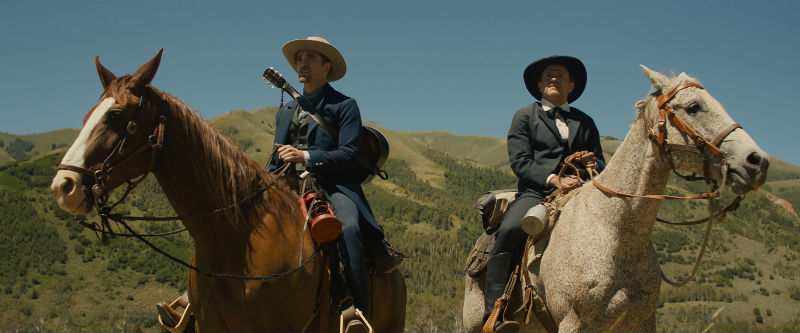 The less said about Damsel, however, probably the better except one might have expected a bit more from David and Nathan Zellner considering that they made some very original shorts and their feature Kumiko, the Treasure Hunter (2014) was deemed worthy enough of a place in the Berlinale Forum and the recipient of two Independent Spirit Awards. Damsel is a comedy western that overreaches and ultimately falls short while suffering from trying too hard when it comes to delivering worthwhile gags and visual humor, so is merely indigestible and grating. Robert Pattinson's character Samuel Alabaster becomes more nauseating as the film progresses as he travels through the American wilderness in search of his future wife who he claims has been kidnapped. At least Mia Wasikowska's Penelope goes some way towards good characterization with her strong-willed and independent persona. What's clear though is that these director brothers still have some way to go to emulating the likes of The Coen's.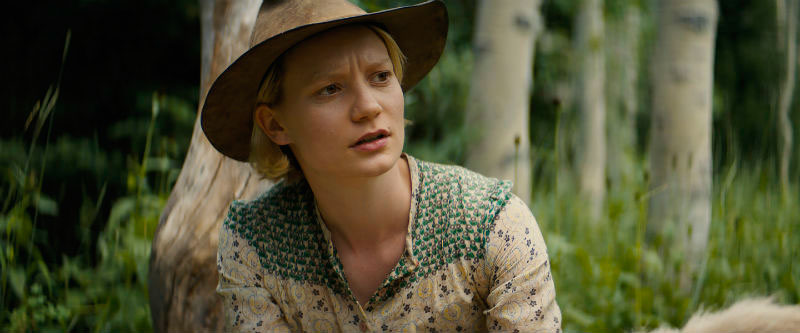 Meanwhile, Eva is a re-make of the Joseph Losey film from 1962, which was set at the Venice Film Festival, starring Jeanne Moreau and Stanley Baker, and adapted from James Hadley Chase's 1945 best-selling novel Eve, itself set in the Hollywood Film industry. For this version, director Benoît Jacquot moves the setting to Paris and the French Alps and from film to theatre. After pontificating about his work approach and philosophy late one night, an elderly writer dies in a bathtub with a young and self-assured would-be protégé playwright called Bertrand (Gaspard Ulliel) as the only witness and recipient of the last manuscript of the deceased. Quickly taking the opportunity, he throws the hard copy into the Seine River and uses the play under his own name, where it is a big success. With this comes the demand and pressure for a follow-up that is where the problems begin for Bertrand, particularly when he has a chance meeting with Eva (Isabelle Huppert).
Once again Isabelle Huppert excels in a fine psychological performance but Bertrand's vulnerability, unpredictability and erraticism makes him a suitable on-screen partner. Soon their discreet liaisons became psychological and, at times, Eva gets spontaneously violent when she feels threatened. Ultimately a selfish, arrogant and vain fraudster, set against Eva's soliciting, Bertrand voluntarily takes the trajectory to the cliff's edge. Though he is in a stable relationship with a respectable (but secretly cheating) young woman, Caroline (Julia Roy), his increasing obsession with his client who is also married to (she claims) an art dealer she regularly visit in Prison, it means redemption follows close behind. Richard Berry plays an agent called Regis (Caroline's secret lover) who advances Bertrand capital for his next work and gets increasingly exasperated and suspicious when Bertrand doesn't produce the goods and is open about his supposedly clandestine visits to Eva.
The art direction of hurried editing, fast cuts and camera re-framing creates constant tension and frequent unease which bolsters the suspense. Just like the novel and the previous film adaptation, Eva questions the morals and mores of middle-class society, particularly when it only brings about its own destruction and misery for those caught in the web of betrayal. The title character is seemingly the only one who can walk away from it all while ensuring further destruction for those who do not.
In keeping with the pattern of Berlinale's recurring/returning favorites, Jacquot's adaptation of the Chantal Thomas novel Farewell, My Queen (Les Adieux à la reine) opened the 62nd Berlin International Film Festival and his re-make of Diary of a Chambermaid (2015) also played in competition at the Berlinale, which ultimately creates something akin here to Deja-vu, if not necessarily anticipation followed by disappointment.