2021 has continued to be, in terms of distribution and exhibition, a chaotic and strange year. Admittedly, not as much as 2020, but the consequences of the pandemic are still being felt, and very much so. In addition to Warner's decision to release its entire repertoire in cinemas and on its HBO Max platform -a policy that the major has finally decided with good judgement not to continue in 2022-, there have been constant changes in release dates and cancellations.
Perhaps because of all this, but above all because the industry is changing right under our noses, films released directly on streaming platforms have now definitively acquired the status of "premiere" just like those that arrive in theatres. Just look at the traditional Friday reviews of new releases in the media, reviews that now naturally mix both theatrical and platform releases.
This naturalisation of platform-only cinema has been particularly crucial for horror films in 2021. A good part of the best of the genre comes from them, which demonstrates the strength of a genre that is more alive than ever: if the future of cinema passes through platforms, something that no one doubts, it is clear that the horror genre has and will have a major presence in that future.
Here are the 10 essential films to understand the horror genre in cinema released in 2021. Ordered, by the way, from least to most.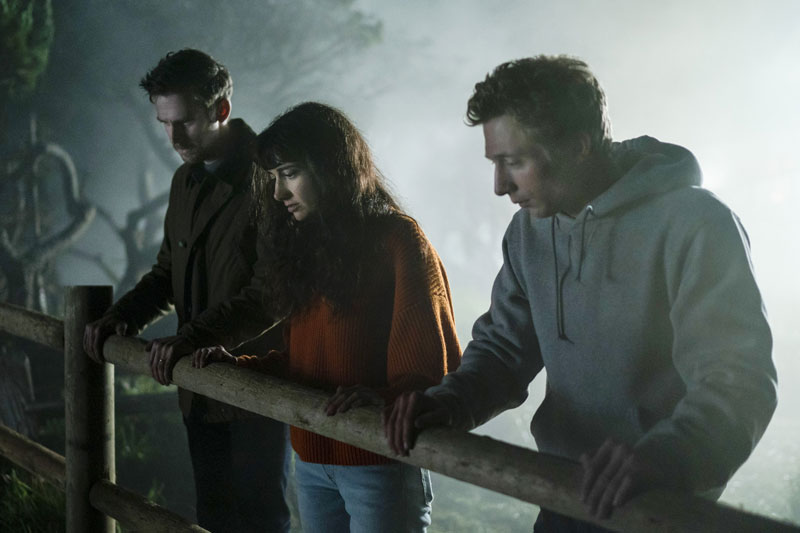 10. The Rental  (Dave Franco, 2020)
The youngest Franco makes his directorial debut with a suffocating film that, although it invents absolutely nothing, at least successfully combines psychological thriller with suspense. The cocktail is very, very decent for a debut feature, and gives hope for Dave Franco's future directorial efforts.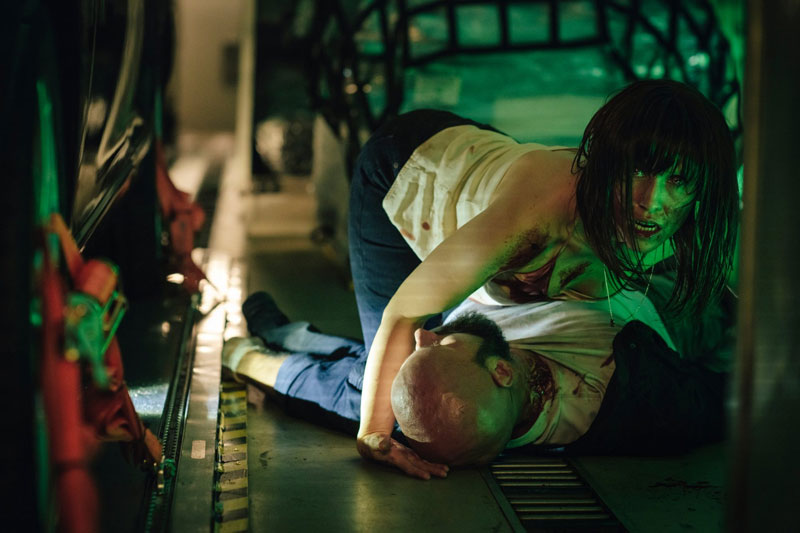 9. Blood Red Sky (Peter Thorwarth, 2021)
Following to a certain extent classic examples of genre hybridisation cinema such as that coined by Tarantino & Rodriguez in From Dusk Till Dawn, Thorwarth proposes a curious cross between vampire cinema and Die Hard that shamelessly pecks at both horror and actioner films, achieving more than acceptable results.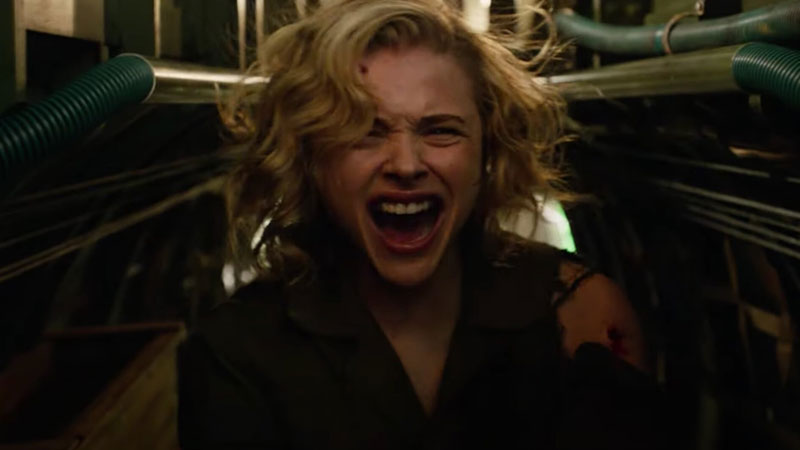 8. Shadow in the Cloud (Roseanne Liang, 2020)
An unexpected return to classic postulates, in this case to the intriguing plot of The Twilight Zone, this little wonder loses steam in its final stretch, which is precisely when the digital effects take over the show, but that doesn't tarnish everything that has been proposed until then: a tale of terror narrated almost theatrically in which Chloë Grace Moretz demonstrates (once again) what an extraordinary actress she is.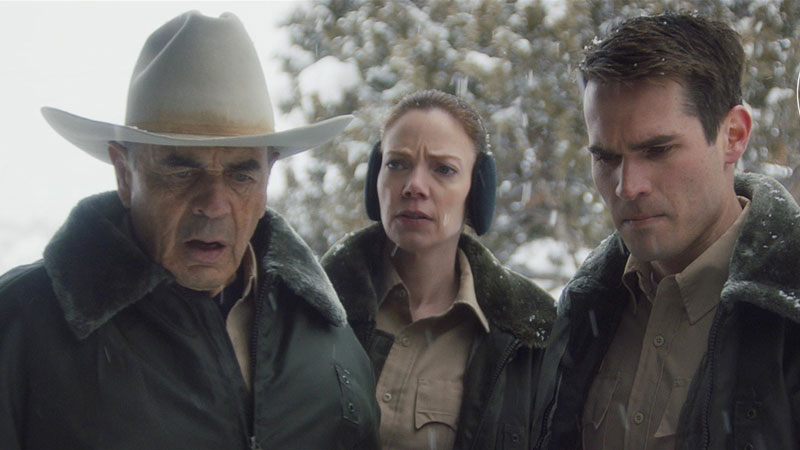 7. The Wolf of Snow Hollow (Jim Cummings, 2020)
One of this year's most peculiar horror films, in which Jim Cummings pays homage to the myth of lycanthropy from a unique perspective by introducing very unconventional comedy elements. A film, then, designed to push the boundaries of the genre that more than achieves its goal. And it is also one of the last appearances of the great Robert Forster, as if it didn't already have enough attractions.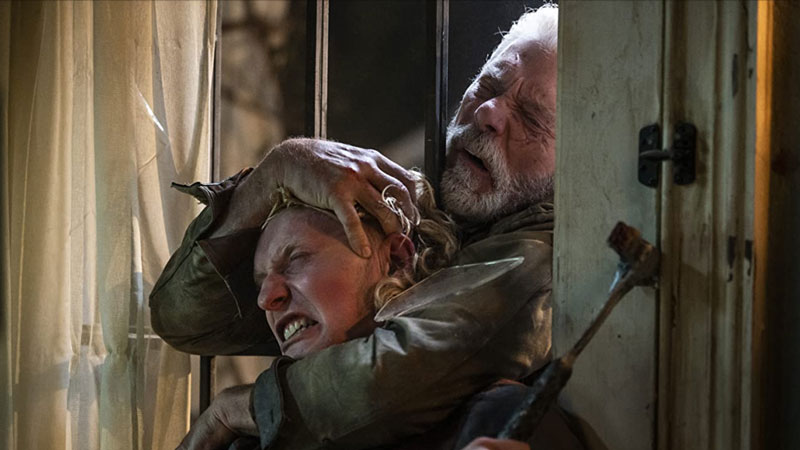 6. Don't Breathe 2 (Rodo Sayagues, 2021)
It wasn't easy to come up with a sequel to one of the most original horror films of recent years, but it's clear that, if anyone could bring the enterprise to a successful conclusion apart from the director of Don't Breathe, Fede Álvarez, it was his collaborator and screenwriter, Rodo Sayagues. Said and done. Don't Breathe 2 overcomes its (a priori) inferiority to the first part by offering, on the one hand, an epic formal virtuosity (that sequence shot of the intruders entering the house is masterful), and on the other hand, an estimable increase in the dose of violence.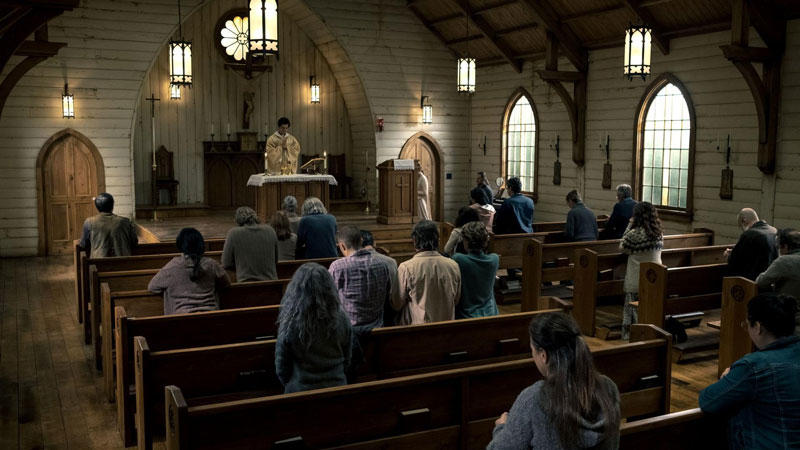 5. Midnight Mass (Mike Flanagan, 2021)
I won't dwell too much on this miniseries since, at the time, I already commented here that it is one of the most exciting fantasy genre products of the last few years. And that it revalidates Flanagan as one of the main genre authors at work, a guy to keep track of whatever he does.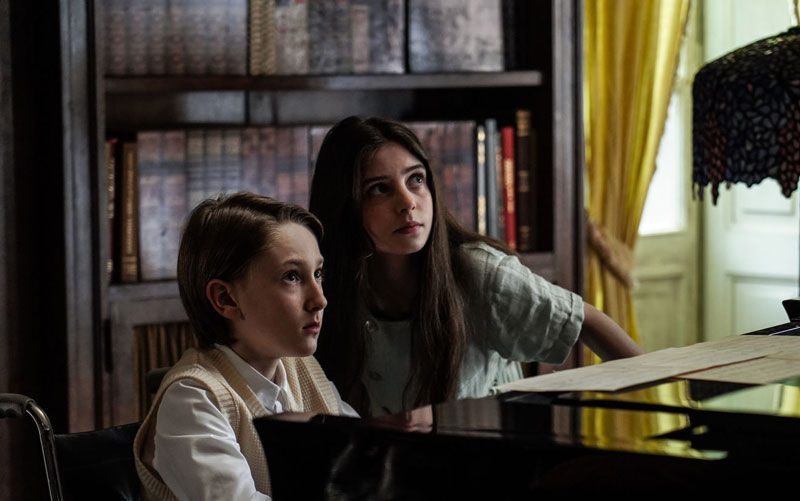 4. Il nido (Roberto De Feo, 2019)
What a shame about this film. Not only did it arrive on our screens with some delay, but it also arrived very, very badly with this clumsy and opportunistic title that tried to take advantage of the success, a few months earlier, of Flanagan's miniseries  The Haunting of Bly Manor. Or maybe I'm saying it's a clumsy and opportunistic title because, in reality, I'm hiding the tremendous secret that awaits anyone who dares to delve into this stupendous sample of Italian horror cinema, shot with exquisite visual taste, and performed by some splendid actors (with special mention for the two young protagonists). The only way to find out whether or not the title has anything to do with the film is, of course, to see it. Which is what you should all do. Now.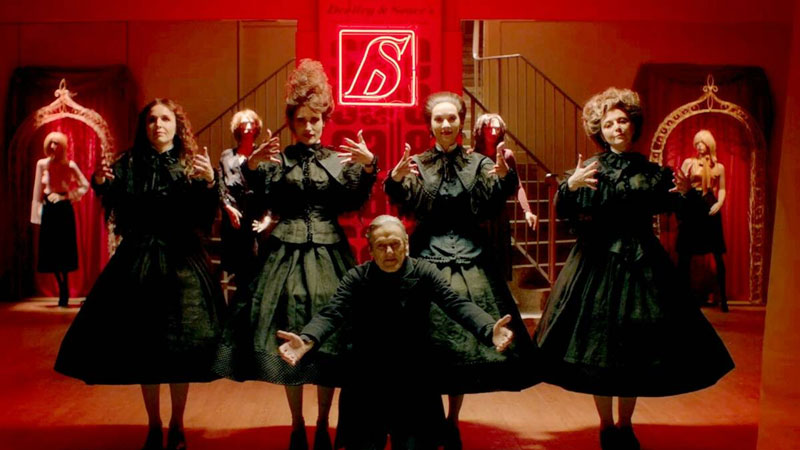 3. In Fabric (Peter Strickland, 2018)
Speaking of films released late, it has taken more than two years for this bizarre, bizarre, but fascinating production, usually dismissed with the phrase "the one with the killer dress", to be seen here. Yes, there is a killer dress, but believe me when I tell you that Strickland couldn't care less about the dress. So much so that it becomes a mere MacGuffin for what he really cares about: proposing a terrifying allegory about consumerism drawn with a retro calligraphy that harks back to Italian cinema of the 70s. Indispensable by any standards.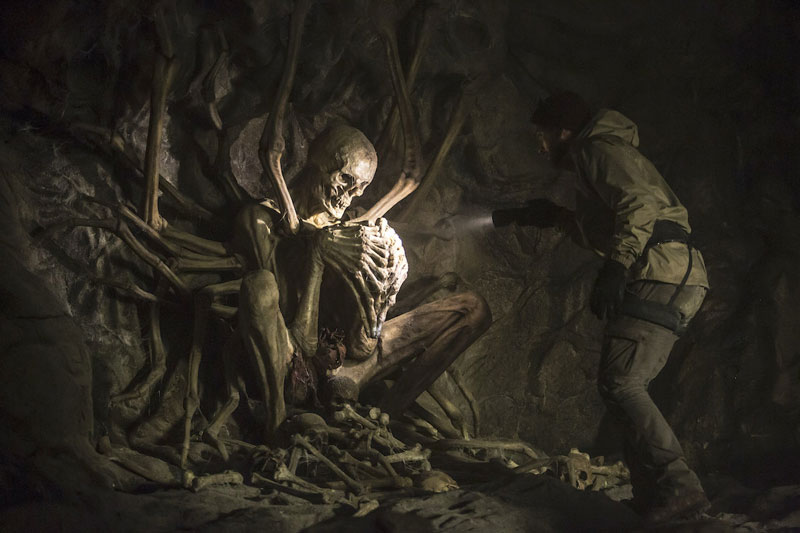 2. The Empty Man (David Prior, 2020)
You've probably read in various places that the cause of this film's failure lies in the pandemic, but no, things had already gone awry long before that. For starters, the film was shot in late 2016, with additional filming in September 2017, which gives us an idea that its development was anything but a smooth ride. Victim (like so many others) of disastrous test screenings, Twentieth Century Fox got nervous and put together a 90-minute version, some 45 minutes shorter than David Prior's edit. But it turned out that this shorter edit scored even worse than the original in the new test screenings. From here, as if things weren't already complicated, came the purchase of the studio by Disney, with the decision to change the name to Twentieth Century Studios and to ostracise the entire catalogue of the legendary studio.
And then came the pandemic, of course. The perfect storm to sink into misery a film that, at first glance, looks like a vulgar version of Slender Man or Candyman, but is in reality an intelligent product that consciously decides to anchor itself in the classic rules of the genre. In this way, the result is extraordinary: The Empty Man is pure horror, without genre contamination, without unnecessary detours, with nothing left over, nothing missing. And it is very, very scary.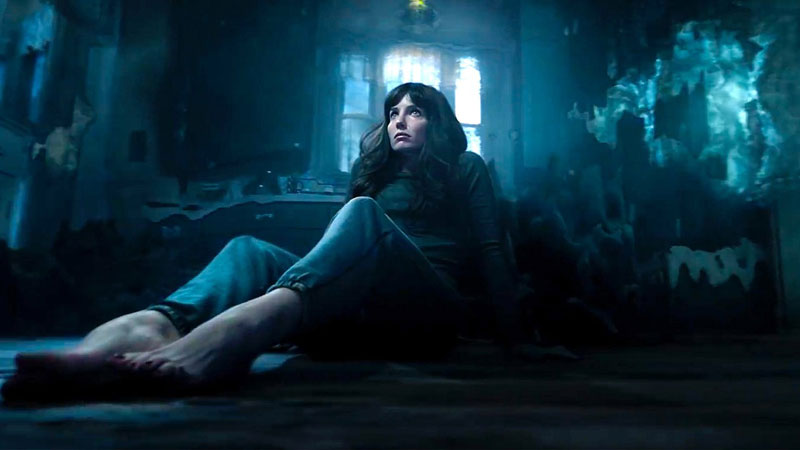 1. Malignant (James Wan, 2021)
The de-fi-ni-ni-ti-ve horror film of 2021. If the genre is a party, Malignant is a wild, unbridled rave, an unpredictable rollercoaster on which James Wan feels more comfortable than ever. Portentous in its formality (that choppy shot that runs through the house is one of the best seen in cinema this year), uncomplicated in its determination to push the limits of the genre, Malignant stands as an impeccable homage/assimilation of the coordinates of the B horror films of the 80's. Wan doesn't care about the total coherence and coherence of the film. Wan cares little for the total internal coherence of all the elements he handles, because yes, of course, Malignant is an imperfect film. But it is precisely because it takes risks, because it throws itself into the void, that it becomes the most unpredictable and surprising genre film of the year. A gift for all horror lovers, Wan loves us and you can see it in every shot of Malignant, a film that also reaffirms him as one of the essential authors to understand the horror cinema of this 21st century.