Berlin has a new international music festival: cultural organizer FKP Scorpio, together with Loft Concerts and DreamHaus, is bringing international rock stars and high-flyers to Tempelhof Airport. For the first edition of Tempelhof Sound from the 10th to 12th of June 2022, 27 acts have already been announced, led by Muse, The Strokes and Florence + The Machine as headliners. Originally constructed in 1927 and located at the heart of Berlin, Tempelhof Airport became an open city park in 2010 and will hold next summer the first edition of the Tempelhof Sounds Festival.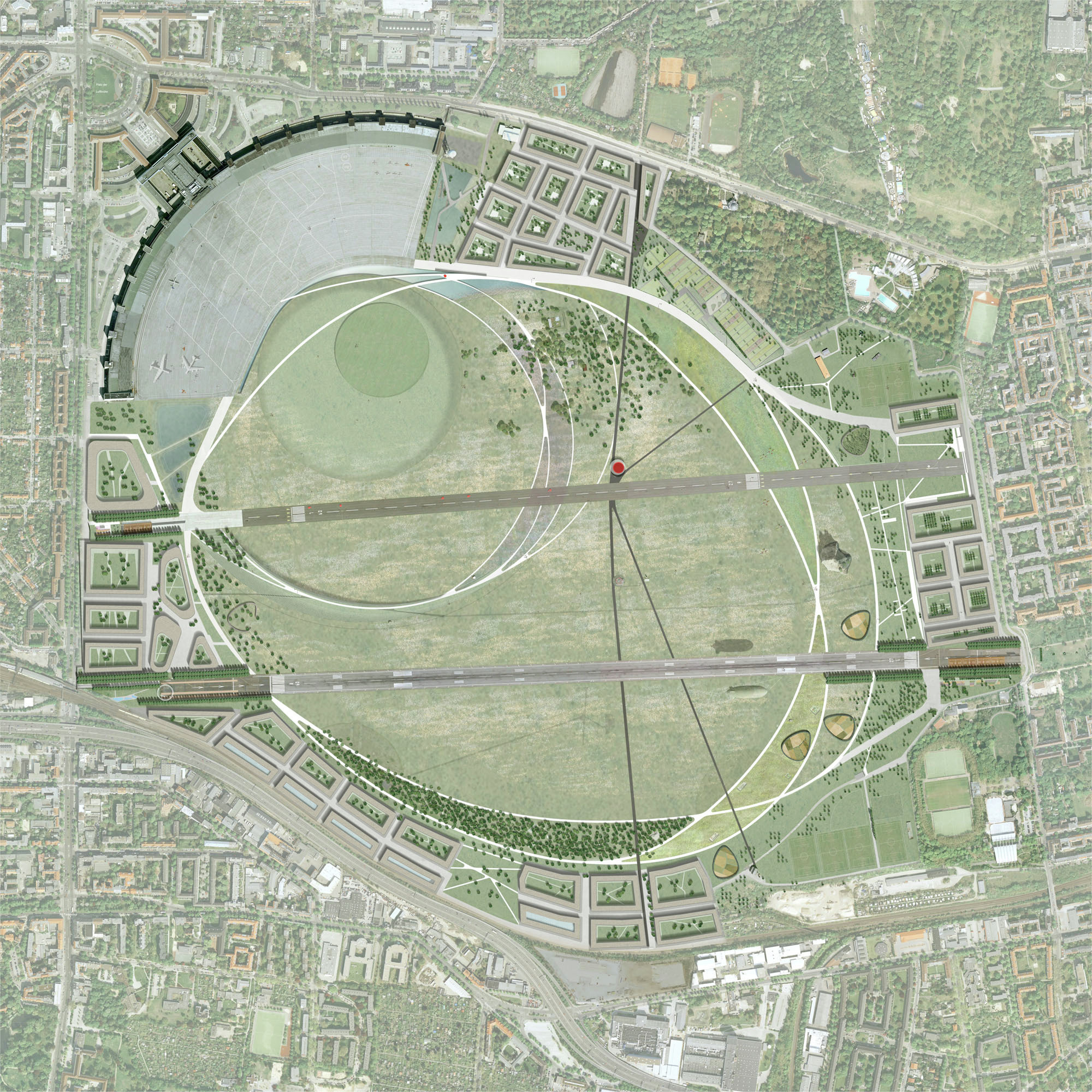 With the new festival, the organizers are pursuing the vision of presenting influential and innovative names in rock and pop music in an unforgettable atmosphere in the capital. With a diverse and exciting line-up as well as other programmatic surprises, FKP Scorpio and its partners finally want to bring many people together again in front of the stage through music after too long a period without live culture. We are very excited to make this special festival format possible in the capital together with our partners, comments Stephan Thanscheidt, CEO of FKP Scorpio. Our guests can expect an event that combines top international acts with an exceptional open-air experience.
Muse's success could be measured by chart positions or Grammys, or by well over 20 million albums sold worldwide – but ultimately it is their unmistakable sound and highly complex musical language that have given the British trio cult status, especially live. Muse makes great music for great themes, and their work combines the most diverse influences from hard rock to excursions into romantic piano music with somnambulistic certainty. Anthemic, but in any case progressive: Muse has written music history.
The Strokes have achieved an equally exalted status, and time, among others, has attested their "rock-n-roll sanctity". In view of the great and lasting success of the five US-Americans, this is by no means an exaggeration, even if the band has retained the effortless verve of its early days to this day: For fantastic music, it doesn't matter whether it stays on cassette or goes platinum. Despite all their success, The Strokes have always remained indie – and that is perhaps their greatest feat.
In addition, 25 other high-profile names have been confirmed so far: Alt-J, Interpol, Idles, Royal Blood, Two Door Cinema Club, Mac DeMarco, Wolf Alice, Big Thief, Fontaines D.C., The Gardener & The Tree, Hinds, Black Honey, Just Mustard, Pillow Queens and The Pale White deliver a wide range of rock styles.
London Grammar and Parcels, two distinctive and influential voices of modern pop, will also be performing. Courtney Barnett, Sophie Hunger, Freya Ridings, Anna Calvi, Kat Frankie, Holly Humberstone, Griff and Baby Queen are some of the most distinguished songwriters of our time.
Tickets from 79 euros and more information about the festival are available at tempelhofsounds.berlin. All tickets are valid as travel passes in the Berlin ABC fare zone, 2 hours before admission until 3 a.m. the following day.
Information provided by the festival's press department.