The 62nd Thessaloniki International Film Festival screened out of competition the Golden Shell winner at the San Sebastian Festival, Blue Moon, written and directed by actress and debut director Alina Grigore and starring Ioana Chitu(Irina) and Mircea Postelnicu (Liviu). The story of a dysfunctional family who run a rural hotel and try to keep young Irina, so that she will continue working in the family business and not go to university, owes much of its effectiveness to Chitu's performance, as it has suggestive potential but gets lost in a multitude of conflicts that do not necessarily weave well into its objective, overloading the plot with loose ends that suggest but do not contribute or resolve.
Nonetheless, this promising debut is overwhelming from beginning to end, but without abandoning that sense of déjà vu or that tension forced by nervous camera movements, which make us feel that everything is about to explode. Irina's double life, as obedient daughter and niece, hard-working and responsible, or as a young rebel fighting for her education and independence, is what generates the suspense of knowing which of the two will be the winner of an unequal struggle without allies, and it is not until the end of the 85 minutes of filming that we find out, or perhaps guess.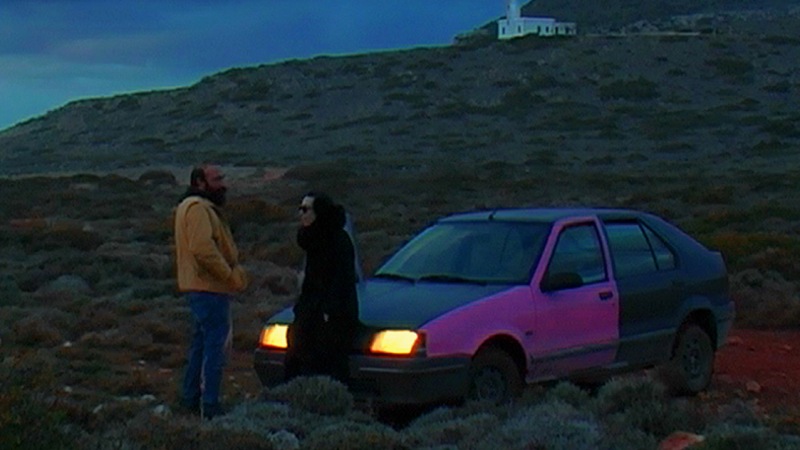 The new competition section of the Thessaloniki Film Festival >>Film Forward presents the work of new and daring filmmakers who renegotiate their relationship with cinematic narrative beyond the limits of genre. In this section, we highlight the Greek film Magnetic Fields and the American film Superior. The former, directed by Yorgos Goussis and co-written by the director and his protagonists, Elena Topalidou and Antonis Tsiotsiopoulos, takes the form of a road movie about a strange couple who meet by chance. Elena, a dancer and choreographer, has suffered a breakdown and left her husband and son with, and offers to take Antonis to the place where she will give final resting place to the remains of her aunt, which she carries in a metal box under her arm, after having left her car broken down.
The couple's instant chemistry, which evidently already comes from pre-production, turns what is no more than a predictable journey of abandonment, separation and reunion into a delightful journey, which always relies on the tremendous empathy aroused by its protagonists and the lack of ambition (in the best sense) of its plot proposal, which spares us the all too clichéd moniker of those who break with everything for three days only to return to the fold or see their lives changed forever.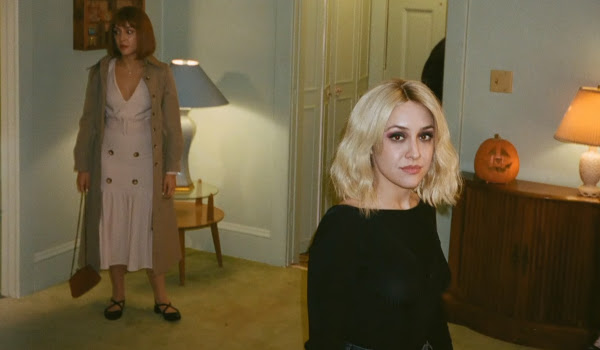 On the other hand, Superior is a more daring proposal, rooted in the cinema of Hal Hartley and David Lynch set in the late eighties. The backpack that Erin Vassilopoulos' film carries is lightened by a fluid and playful direction that, in accordance with the premises of the section in which it was screened, navigates between genres, delivering a seductive thriller with an eighties aroma that keeps us alert throughout the film, seducing us without ambiguity. The story tells the story of Marian's escape from her partner's abuse, to take refuge in the house of her twin sister, Vivian, a housewife and a model of woman totally antagonistic to the leader of a rock band. The sisters' reconciliation and solidarity, which translates into an exchange of roles and revenge, flows with ingenuity and a peculiar charm, without lacking the humour indebted to their masters.
Another metal box containing bones is carried by the young Hatzín in Lorenzo Vigas's film La caja. Produced by Teorema with the support of Michel Franco, this Mexican film narrates with austerity and from the point of view of its young protagonist a brutal reality of the "maquila" production system. Presented at the last Venice Film Festival, the film tells the story of a teenager who travels from Mexico City to pick up the box with his father's bones, found in a mass grave, at a rhythm of ellipsis and with deliberate black holes in the plot. A chance encounter with a man Hatzín thinks he recognises mixes doubt and hope and changes his plans to return to his grandmother and continue his studies. The imposing landscape of endless horizons, the snowy plains and the dust of the desert take centre stage, marking the seasons and the development of the plot. Everyday violence, incorporated naturally into a way of living and doing business, is interwoven with a family story of loyalties and betrayals, in which maintaining one's own convictions represents a permanent struggle for a young man in the midst of searching for his destiny.