Anders Trentemøller (Zealand, Denmark, 1972) is a musician and producer of international prestige. Perhaps he shouldn't need an introduction, but we can say that over his more than two decades of career he has worked for Moby, Royksopp, The Knife, Franz Ferdinand and Low, has had some of his songs featured on soundtracks for films by Almodóvar, Oliver Stone and Jacques Audiard, has been part of the line-up for Coachella, Glastonbury and Roskilde, and has opened for Depeche Mode. Just to give you a quick overview.
On top of that, he has six albums to his name in the last 16 years. The latest of these is Memoria (In My Room, 2022), released just a few days ago. A subjugating work brimming with captivating atmospheres, which moves further away than ever from fixed-gear electronica to debate between post punk, shoegaze and dream pop, and which he will present at Barcelona's Razzmatazz on 12 April, the only date this year in Spain.
I like music that surprises you and reveals things you didn't grasp at first.
Fourteen songs recorded, produced and mixed in his own home, during the first months of his new fatherhood, favoured by the first confinement and the advantage of having the studio without leaving his home, which would not be out of place next to the discographies of Slowdive, The Cure or New Order, and which are the perfect excuse for this twenty-minute zoom chat.
Why Memoria?, nostalgia for youth or adolescence? for the sounds that influenced you then, and that have given us so much refuge in such domestic times as these last two years?
Well, it was more about the notion of memory, because creating music for me is very much a memory-based thing. I realised that a lot of my ideas come to my head in that moment when you're about to fall asleep, those five or six minutes before you get knocked out, that space of sleep. I often forget them, but I often wonder what it is that makes them pop into my head. They are not finalised ideas: they are atmospheres, vibrations, even melodies. It has always fascinated me: what stays in your memory and what disappears, what stays in your subconscious? There are times when you hear a song that struck you as a teenager, and thirty years later you hear it on the radio and it takes you back to exactly that time and place where you felt it for the first time. Like smells that take you back to childhood. Short-term and long-term memory and how they work: this is very inspiring material. Memory is an essential part of us. And in music you can also detect influences from things I listen to now and things I listened to when I was a teenager. Often what you listen to as a teenager sticks with you more than what you listened to in your thirties or forties.
Fourteen songs divided into four distinct parts – is it a way of creating a narrative and reclaiming the power of the album as a format?
It wasn't intentional, but the album ended up being fourteen songs long and I wondered if it was too long. I often think about other people's albums: if they were limited to ten songs, they would be better. And it's true that nowadays, with so much Spotify, people are used to listening to playlists: one song from one album, one song from another album. But I still have an appreciation for that ol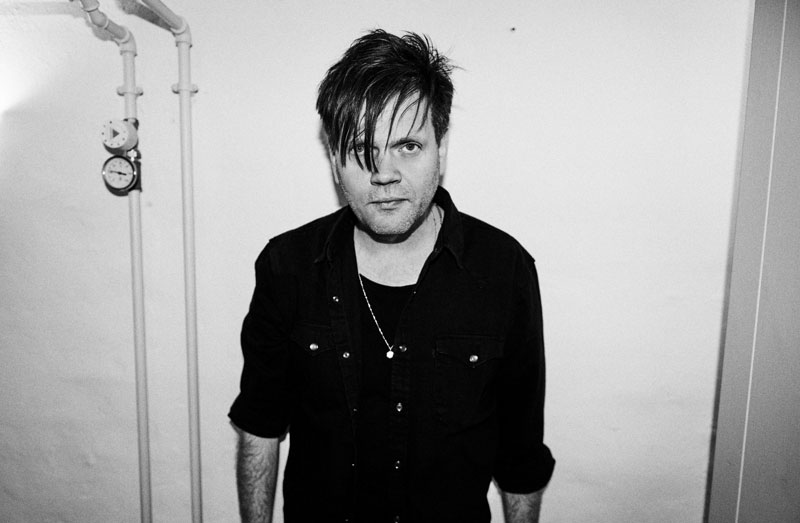 d school and for the album format, and I know that many young artists are encouraged by their labels to be releasing material all the time, to be permanently on the networks offering new content, and I think it's a bit dangerous: many times it's material that doesn't come from necessity, but from wanting to please a record label or a certain type of audience. And it's not the quantity, but the quality. I know it sounds cliché. But there is a lot of pressure on young artists now. Even projecting an image of their private life through social media, in a way that's never been done before. I'm about to turn fifty, maybe I'm a bit old, but I don't see all that as healthy.
With this album I wanted to be in charge of everything, so both the lyrics and the melodies are mine, I wanted to control everything one hundred percent, from the writing to the production to the mixing.
I also get the impression that you have sequenced the songs on the album consciously, from the more atmospheric, shoegaze songs to the more rhythmic and danceable ones.
Yes, when I compose I'm very intuitive, I try not to intellectualise what I do and just compose and play from the heart. But when I finish and I look at what can make an album, I see that there are songs that don't fit and I release them as singles. "Tricky" (2021), for example, didn't fit the atmosphere of the album. The first song on this album is exactly the first song I wrote for it, so I would say you're right in the sense that it was like a natural development. Not all the songs were written in the order they appear, but both the first one, "Veil Of White", and the last one, "Linger", were the first and the last one I did, because I thought it needed that opening and this ending. A very open ending, which is something I like when I watch a film or read a book. I wanted to recreate that feeling. And then a song like "Dead Or Alive", which is right in the middle, which is like very punk, and it's one of the last songs I wrote because I thought the album needed that push to not be too dreamy. Put more energy into it. Some songs came out in the order they are in and others came out later to give it more flow, from beginning to end.
Many of your songs have been included in film and series soundtracks, and it's obvious that much of your music has cinematic qualities. Is film an inspiration for you in your writing?
Not really, because what really inspires me is to build a musical universe that unfolds like a dream house with different rooms, so to speak, and that reflects different experiences. And maybe it's an experience similar to watching a film, but I don't see anything concrete. I like to superimpose layers, so that if you listen to one of my songs for the fourth time, you can find new details, because I like music that surprises you and reveals things to you that you didn't pick up on the first time. I like those spaces that give it a cinematic feel, that makes a lot of people say they sound like soundtracks, but I don't have any particular film in my head.
Lisbet Fritze's voice is the one on "No More Kissing In The Rain", is it also the same voice on "All Too Soon" and "Like a Daydream"?
Yes, he's my partner, we live together, and he was already singing on one of the songs on my previous album, Obverse (In My Room, 2019), on "Blue September". With this album I wanted to be in charge of everything, so both the lyrics and the melodies are mine, I wanted to control everything one hundred percent, from the writing to the production and the mixing. On the last three I've had different singers, and while it's great to work with people you admire, I also felt that sometimes it's a bit confusing to have three or four different vocalists on the same record, it makes it difficult to have a constant flow, so I decided to have just one here. At first she thought it would be a bit boring: she writes her own material as well. But it was also very practical, because we were caught in confinement and it was only two years ago that we had our first child. He only slept for two or three hours at a time every night, and that's the time we used to record. It was a new way of working, reconciling it with family life, very different from how I had been doing it until now. And I realised that having that short time slot benefited me: normally I'm in the studio from eight in the morning until three in the afternoon, but this way of working forced me to use my time more efficiently and be more productive.
It forced you to focus, to concentrate your energy.
Exactly. Sometimes I wondered what my life was like before I became a father, and the truth is I would sit in the studio for hours working on a single song, then I would get on Facebook, then do this or that, go out for a beer with friends… I still do that sometimes, but this album forced me to focus more, it was something new.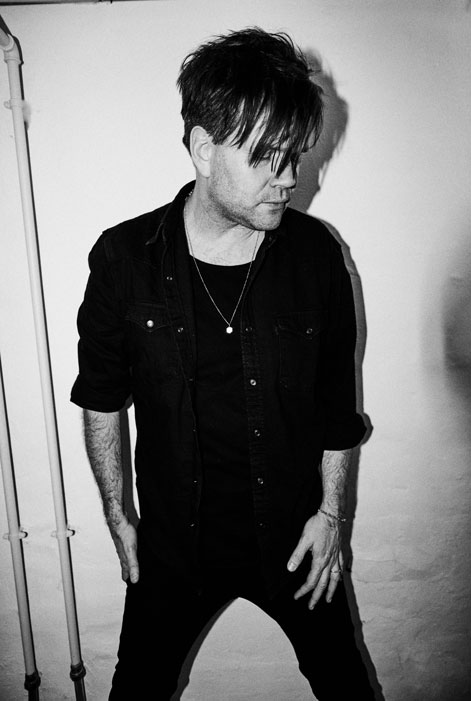 How does living in Copenhagen influence your music?
It's difficult to say, because we were locked up at home and I don't know to what extent I could have been influenced by the environment, but I suppose there are things in Danish folk music that were made four hundred years ago that have a melancholic quality and can leave a mark on you, it's like an inheritance that lives on. The Scandinavian climate is very dark and rainy and maybe that's the reason. But I think I would make the same music if I lived in Berlin, New York or Iceland. I think it has more to do with how I feel inside.
Do you plan to take this album to the stage?
Yes, yes, yes, yes. We have a European tour starting at the end of February and I'm very excited about it, although there's also some uncertainty, because we don't know if we'll be able to do them all on their dates. We will play the album from the first to the last song, in the same order they are in. It makes sense when you rehearse with the full band. There are only two that we won't play, because they don't fit in live, and we will also bring back some old songs that have the same vibe and energy, which is something that people also like.
What kind of band do you bring?
A totally new one. I've been playing with the same musicians for the last ten years and already with the previous album I decided not to tour because it coincided with the birth of our son, until then covid came along, which wasn't too bad for me, because I had already planned not to tour, But I haven't toured for four years and I wanted to do something new, not only for the audience but also for myself, so I recruited a group of Danish musicians and an Icelandic vocalist, Disa, who will sing Lisbet's songs, because she works as an architect and also with the child it was unfeasible for her to come on tour. Disa does it very well because she brings her own personality to the songs without trying to replicate what Lisbet does on the album. It was all a bit crazy: about a year ago I got a message on Instagram from a guy called Leroy Bennett, telling me he was a big fan of my music. I saw that he had a huge following and that he had done lighting and set design for Prince until he died, also for Lady Gaga, The Weeknd, Paul McCartney, Depeche Mode, Pink Floyd… I half-jokingly suggested he work for me and he was enthusiastic, and he ended up doing it. So the visual part of the show will be completely new, magical. It's funny how you get in touch these days with people you end up collaborating with: through Instagram. It also happened to me with Rachel Goswell from Slowdive. It's nice that it's like that, and not through a manager or a record label. Artist to artist.
What do you prefer, playing live with a band or your DJ sets?
The truth is that I haven't DJ'd for more than three years. I got tired of it. It had been going on for many years, and I didn't feel that the music I'm writing now is the best music to be played in clubs or discotheques. I got tired of that scene. The band has become my priority. Sometimes I play occasionally here in Denmark, in small clubs, but I tend to go for indie and rock stuff.
Photos: Karen Rosetzsky