Two years after his death, David Bowie still excites an ongoing fascination for the music he produced in his career and the sumptuously re-packaged (not to mention expensive) recently released anthology box sets of his back catalogue on vinyl and CD are continuing evidence of the excellent body of work he recorded.
In truth, although his Space Oddity song brought him to widespread acclaim in 1969, the ongoing legend that continues to this day pretty much starts from 1972's Ziggy Stardust album and ends by the turn of the 1980s with Scary Monsters. Save for one or two bad choices like the Pin-Ups (1973) cover songs album in the early stages of his enduring fame, every new direction only brought adulation, particularly from his golden years of 1972-77, an adulation that was to carry through for the remaining 40 years of his life and beyond.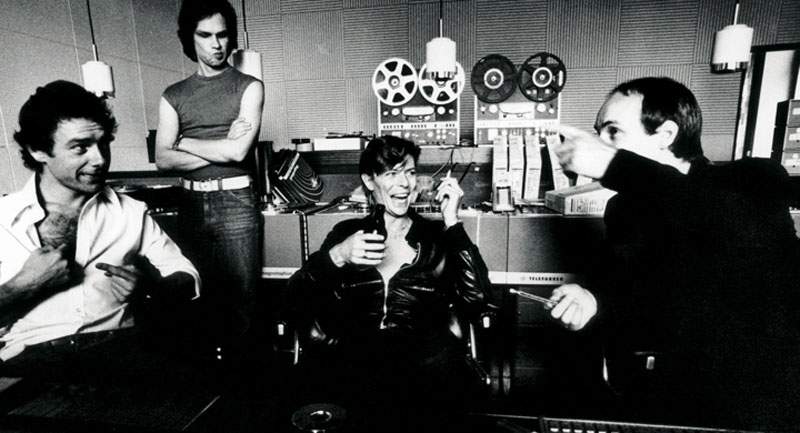 Despite the musical heights, all was not well with the former Mr. David Jones from Brixton, South London when he moved to Berlin at the end of 1976. It was a conscious attempt to escape cocaine addiction and other excesses that had befallen him while living in Los Angeles after his fame was taking a major and destructive hold on his personal life and well-being. Not that it was affecting his music as he had released one of his finest works in Station to Station earlier that year. However, it was his constant tethering on the brink of collapse as personified in his Thin White Duke image of the time, a gaunt look which was more than just a mask that would inspire the self-realization some kind of escape and refuge was needed.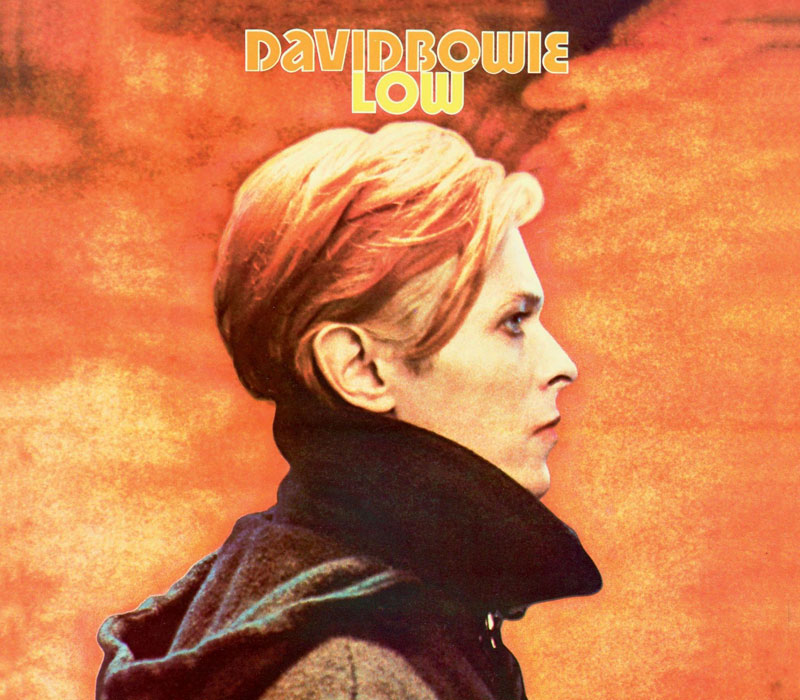 After a brief sojourn in Paris, Bowie chose the relative anonymity of the walled-in island of West Berlin to start afresh and try and bring some order to his life and experiment further with music. He would also devote time to his passion for painting. A New Career in a New Town covers the period from when Bowie moved to Berlin and afterwards, beginning with Low in early 1977 and finishing with Scary Monsters in 1980. The work he produced at this time forms the content of this sumptuous box set and also very timely considering last October was the 40-year anniversary of Heroes release, a work that is considerably the anchor point of this collection.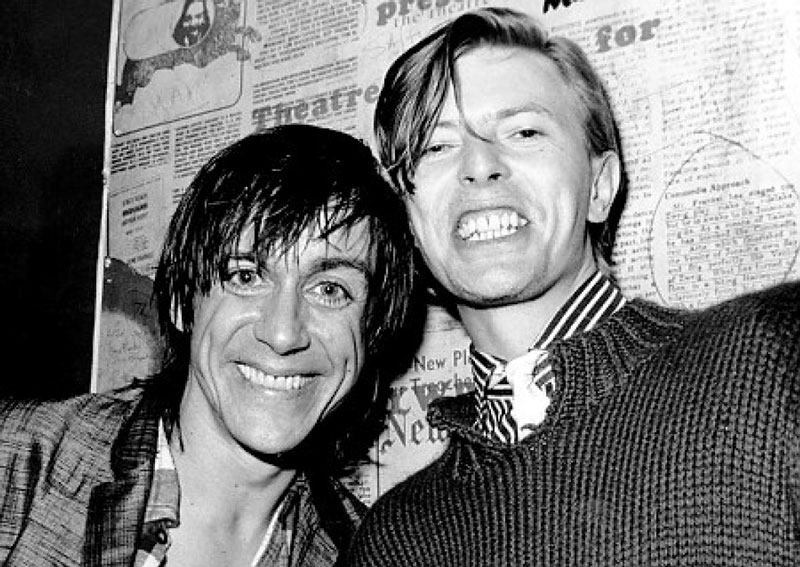 The convenient marketing myth is that Low, Heroes from late 1977 and Lodger from 1979 are what became known as the "Berlin Trilogy". The truth is that Low had already been recorded before Bowie moved to Berlin and was only mixed there. Heroes was the only bona fide Berlin album, inspired by living in the town and creating a soundscape based on his experiences of the first months residing there, along with his friend Iggy Pop who he painted and for whom he also produced two excellent albums in Lust for Life and The Idiot. Bowie also went on tour with Iggy during this period, playing keyboards for his band with humble aplomb. Those albums, along with Heroes, were recorded at Hansa Studios, right next to the Berlin Wall, the title track being about two lovers Bowie saw from the window of the studio, now the stuff of legend and arguably Bowie's signature tune in a massive and highly regarded oeuvre, a level of quality that would indeed start to critically diminish after Scary Monsters.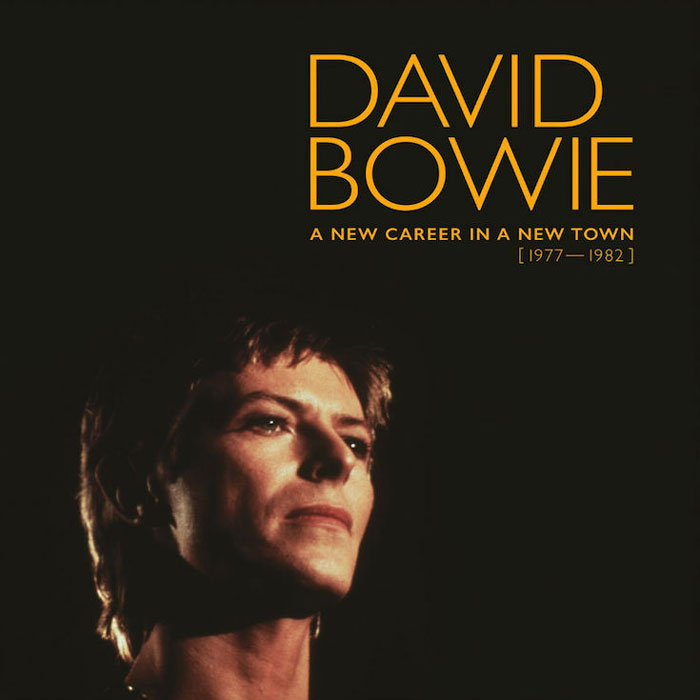 A New Career in a New Town (1977-1982) follows chronologically from other Bowie Box Sets that began with Five Years (1969-1973) from the beginning of his career in the late 1960s and continued with Who Can I Be Now? (1974-1976) and will arguably be the last repackaged set of albums to hold a level of intrigue for fans old and new. As well as the changes in musical style, it follows a period in Bowie's life where he lived in L.A., Paris, Berlin, Japan and Montreux, but it is of course Berlin which holds the most fascination for the life and the work produced, particularly Low and Heroes.
The double vinyl album Stage would include many of the tracks from these albums as well as the earlier Station to Station and forms a bridge to the later more leisurely experimental but (at the time) less well-received Lodger before a return to critical prominence with Scary Monsters, not least for the stand-out track Ashes to Ashes. Also included are newly re-mastered versions of the albums including the 1978 Stage 'Live' album and a previously unreleased Heroes E.P. as well as the soundtrack to the BBC TV version of Bertolt Brecht's Baal from 1982 (its first release on CD) which Bowie acted in and also conveniently book-ends the Berlin connection.
Bowie's Berlin period is now the stuff of myth, legend and even facts, based on the cold turkey he was going through from late 1976 to early 1978 but also a time he remembered far better than when he lived in L.A. and more fondly. His recounting of the fascination with the Berlin Wall, the anonymity of being a famous person who locals would leave alone and travelling by public transport, observing and recording the city, would have a major rejuvenating effect on his life and career after he turned 30 years of age.
Along with painting, not least his obsession with the local Die Brücke art movement of the early 20th Century, Bowie even found time to act in the film Just a Gigolo (David Hemmings, 1979) about a World War One veteran who fails to make the big time as a socialite in 1920s Berlin. The only creative blight on his time in the town, Bowie was never well-received for his acting career and perhaps that was to affect his focus on producing legendary music from the turn of the 1980s. This box set can therefore be cited as the final chapter in his golden years.