The Tromsø International Film Festival is a very popular cultural event in Norway and an important meeting point for the national and international film industry. The new edition of the festival, founded in 1991, will take place from 16 to 22 January. Its different sections allow us to find in a prominent place the productions of a geography that is not always favorably distributed in the rest of the world, despite its undoubted interest, which is why it is also an essential date for international critics. For years now, the Tromsø festival has been the flagship of Norwegian cinema, and here is an overview of the most northerly films screened at this year's edition.
The festival will open with the Norwegian film Let the River Flow, which brings us up to date with the drama of forty years ago, triggered by the Alta controversy. The construction of a dam in the region sparked protests that for the film's protagonist Ester (Ella Marie Hætta Isaksen) become something more. As a teacher who has just taken up her new post, Ester finds herself in the middle of the conflict, drawn into a struggle that is magnified when she realises that it is not just nature that is at stake, but her own identity as a Sami, daughter, teacher and friend that is being called into question. The protest takes on personal overtones such as civil disobedience or hunger strike, but also involves local conflicts. Ester's identity encounters resistance from her environment, friends and colleagues, but also from her loved ones and finally from herself.
The film's director, who is also an actor, is Tromsø-born Ole Giæver, who has made several short films before moving on to highly acclaimed feature films and documentaries. In Let the River Flow he gets to the heart of what was at stake during the Alta conflict, not forgetting how the Sami have been treated in Norway and how they have fought for their rights, showing that the fight for the river was one battle in a larger conflict. It is a gripping and moving portrait of the indigenous people's struggle for survival. The film uses Sami and Norwegian and is subtitled in Norwegian.
The Films From The North section presents an excellent selection of new documentary and fiction films from the High North, including a broad representation of indigenous filmmakers from the North. The areas represented are Sápmi, Northern Norway, Sweden, Finland, Russia and Canada, as well as Alaska, Iceland and Greenland.
A Letter From Helga (Ása Hjörleifsdóttir)
On a remote fjord in 1940s Iceland, young farmer Bjarni begins a passionate, forbidden romance with his neighbor, aspiring poet Helga. The two sheep farmers grow tentatively closer through their shared affection for literature before emotions run as high as the ocean waves around them. In a small community, secrets will not last long and difficult decisions will have to be made. This lyrical Icelandic melodrama explores the complex relationships and universal feelings of love, lust, loss and regret against a stunning Icelandic backdrop. Based on the popular novel by Bergsveinn Birgisson and featuring an all-Icelandic cast, the film also paints a broader picture of fundamental changes in both gender roles and society. Ása Hjörleifsdóttir (b. 1984) is an Icelandic writer and director, a graduate of the Columbia Film MFA program. Her films include the short film Ástarsaga and the feature films The Swan (Toronto International Film Festival 2017) and A Letter From Helga.
Band (Álfrún Örnólfsdóttir )
Three bandmates, Alfrun, Saga and Hrefna of The Post Performance Blues Band, are tired of playing to audiences of five and getting paid in beer. Each of them is approaching forty and is exhausted juggling motherhood and artistic pursuits.  Finally, they decide to give themselves a year to become pop stars or leave the band for good. Band member and filmmaker Álfrún Örnólfsdóttir puts herself on stage, showing her age and gender bias, in this self-fictional docu-parody about talented but no longer teenage women trying to make it in an industry obsessed with youth and overnight success. Funny and quirky as it is, this film plays with the boundaries between fiction and reality. But above all, Band allows talented female artists to represent the resilience and sisterhood that really exist amidst the messes, rejections and triumphs of life. Band participated in the Competition Section of the Chicago International Film Festival.
The particular idiosyncrasy of the Tromsø Festival will offer us an extra-cinematic experience at the expense of the film Band, an event in collaboration with Mack, a partner of the event, which will combine beer and cinema. First, an hour of beer tasting in the microbrewery before entering the old brewery cellars, one of the festival's most characteristic screening venues, where we will see Band, an event that fits perfectly with this concept.
Johansen Brothers (Trude Ottersen)
This is a film about brotherhood and belonging. A tender and somewhat alternative coming-of-age story, in which country men evolve, both breaking and maintaining old traditions. Kråkrøhamn is set on a northern island in a fjord. The Johansen family lives in this once populous village, which now has only 25 inhabitants. For almost half a century, five siblings and their parents have been sharing sunny and rainy days on the family farm. Fisherman Jan Ivar likes it the way it has always been, while goat farmer Idar longs for love. Johansen Brothers is a touching portrait of the brothers, with the omnipresent influence of matriarch Kjellrun. The documentary, which focuses closely on the brothers, also places their lifestyle, and the rural village of which they are a part, in the wider context of Arctic society today. Trude Ottersen runs Koko Film in Tromsø. Her feature debut Sealers, One Last Hunt (2016) premiered at IDFA, won the Audience Award at TIFF, was released theatrically and became a series for NRK. Johansen Brothers is her second feature film as a director. Last year she produced Resurface, which also premiered at Films from the North.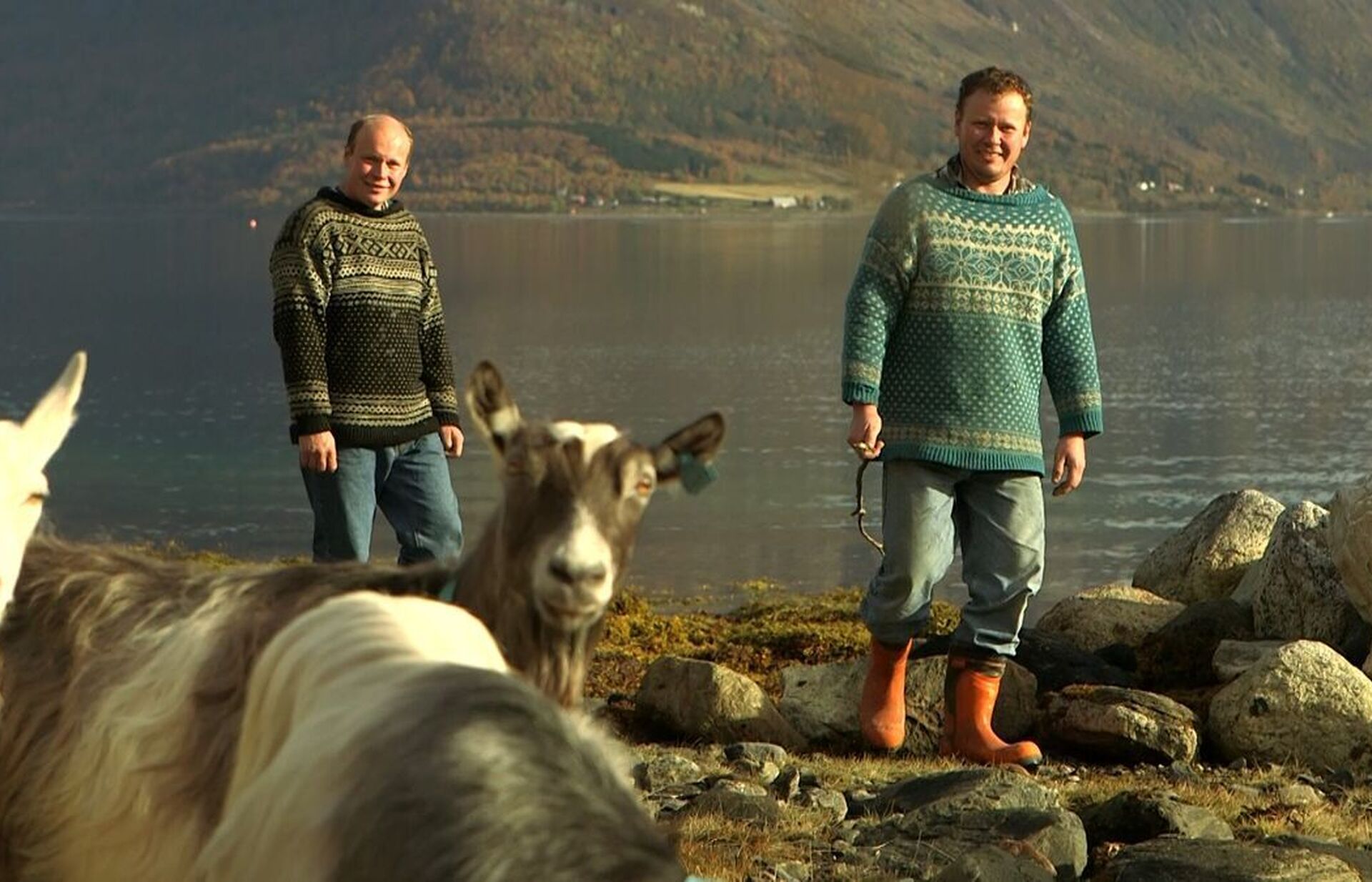 Karaoke Paradise (Einari Paakkanen)
This Finnish film shows us how karaoke culture has taken root in an unprecedented context: Finland. Evi, the most veteran karaoke hostess in the Nordic country, wants to take the pain away from her customers by embracing them. With thousands of kilometers and bars behind her, she packs her bags again and sets off on a road trip through Finland's northern landscapes. His journey interconnects with the stories of Karaoke Paradise. Toni, the shyest boy in the world, attracts everyone's attention on stage; Kari searches for love and sings in her empty karaoke studio; Elina can barely walk because of Parkinson's, but punk songs make her dance; and Laura sings because talking is too painful. Karaoke Paradise is the story of how Finns have found a unique way out of loneliness. Its director, Einari Paakkanen (1980) has focused on stories about human connection and communication with others. His films have been screened at festivals around the world, such as Krakow and Nordisk Panorama, to name a few. His first feature-length documentary My Father from Sirius premiered at the Warsaw Film Festival in 2016.
The Last Human (Ivalo Franck)
Life on Earth begins and ends in Greenland. The historic discovery of the first life by researcher Minik Rosing contrasts with the melting masses of ice in Ivalo Frank's tribute to his beautiful homeland. Fascinating scientific insights into life on Earth, and how it can all come to an end, are juxtaposed with the frank, funny and endearing testimonies of young Greenlanders about what matters most in their lives, making this a thought-provoking, charming and stunningly shot documentary. Its director, Ivalo Frank, born in Greenland to Danish parents, has lived in several countries and currently resides in Berlin and Copenhagen. With a degree in philosophy and social sciences from Lund University, she works as an artist and visual anthropologist.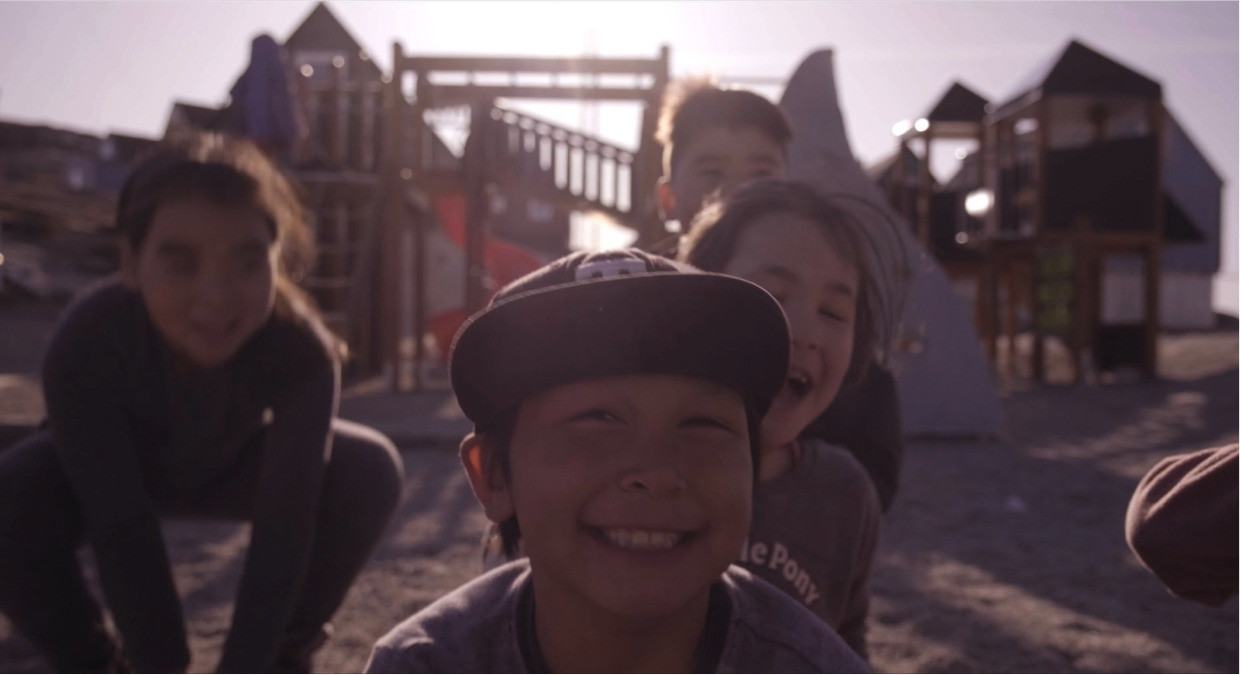 Memory Of Water (Saara Saarela)
In a future world devoid of fresh water, Noria becomes the village Tea Mistress after the death of her father. Unexpectedly, she discovers a secret he has been keeping: there may still be fresh water in an irradiated place called the Lost Lands. As the military-led government of the Scandinavian Union tightens the screws, Noria must learn to deal with the secret on her own. The young woman must wield her silent strength as a compass on a perilous journey for the survival of her people. This dystopian literary adaptation features elements of the fantasy, science fiction and thriller genres. Saara Saarela has a degree in Film Directing from the Helsinki Film School. Since 2001 she has directed short films, TV series and feature films such as the French political thriller The Venetian and the drama Twisted Roots, which received the Best World Cinema Feature Film Award at the Indianapolis International Film Festival in 2010.
Sister, What Grows Where Land is Sick? (Franciska Eliassen)
In a small town in northern Norway, Eira tries to navigate in the shadow of her brilliant and rebellious older sister Vera. Lately, something has been happening to Vera, and in an attempt to find out what, Eira begins to read her diary. She enters Vera's universe of intense light, brightness, mythology and hopes for a more beautiful world. However, her diary reveals a darkness and anger that Eira doesn't know how to deal with. Focusing on the sisters and their relationship, this debut film is also an artistic and ecofeminist exploration of the boundaries between reality and imagination, past and present, and humans and nature. Franciska Eliassen (1997) explores ecofeminism, geopolitics and our relationship with nature in her work and holds a degree in film from the Nordland University School of Art and Film.
Slash/Back (Nyla Innuksuk)
A motley crew of girls from the Arctic village of Pangnirtung, Nunavut, must muster courage, horror movie knowledge and proud Inuit hunting traditions to escape bloodthirsty aliens. The friends are spending the longest day of the year, while their parents are busy celebrating the summer solstice, when they encounter an alien invasion. These fearsome creatures kill animals and people and then seize and control the corpses, but they don't have the courage of the Pang girls. The characteristics of genre cinema and the talents of non-professional actors are used to depict the Inuit culture and suggest stories of colonialisation, the resulting social challenges and the internalized shame of indigenous identity. The combination of adventure, body horror, a dash of science fiction, and lo-fi monster effects promises to entertain with plenty of charm. Nyla Innuksuk is a Canadian director, screenwriter and producer, who has worked primarily on short documentary and fiction films focusing on the Inuit and indigenous peoples of the Arctic. Her films also often focus on young people in Inuit communities and the social issues they face.
The Visitors (Veronika Lišková)
A young anthropologist moves with her husband and three children to Svalbard, Norway, to study how life in the polar regions is changing. After falling in love with her new home, she discovers that it is not only icebergs and permafrost that are disappearing in the Arctic. Zdenka has received a grant to investigate the impact of globalization on the inhabitants of the world's northernmost city, Longyearbyen. Through interviews with residents, she begins to perceive how heterogeneous the small local community really is, while revealing the tensions that lie beneath the surface. Soon she is personally affected by her research. Zdenka has to decide to what extent she can become involved in the community she only intended to observe. And what about her own future – will she be able to settle here for good? The film's director is Veronika Lišková who graduated from Charles University and the Academy of Performing Arts in Prague. She made some documentaries for television, before completing a debut feature entitled Daniel's World, which premiered at the Berlin International Film Festival in 2015. The Visitors is his second feature-length documentary.
Information provided in collaboration with Tromsø International Film Festival.