It has been around for 52 editions, and coming here for the first time feels like being central to the glitz and the glamour one would expect from a bestowed A-List film festival. Whatever first impressions might be, however, that would take credit away from what is an extensive program of carefully considered and chosen films far more weighted to the serious nature of artistic impression, which certain other A-List film festivals in Europe seem to be distancing themselves from these days. The central venue at the Thermal Hotel is perfect for a festival of this size because it is very spacious inside while it overlooks a square on the outside in all its carefully thought-out brutalist beauty (honestly). What's also important for a festival of this stature is that there is the feeling of a central hub where everything is to hand for all the guests – cinemas, press center, video screening rooms, cafes, restaurants, bars, all with a wonderful view – and the Thermal Hotel at Karlovy Vary achieves this and more.
Just beyond this very definite central festival location are green spaces to relax in on either side of the nearby river and, whether it be as a festival goer or just simply a tourist or local person wanting to enjoy the atmosphere and be on the periphery of things, everyone feels welcome and the atmosphere and harmony appears just right. This is also due in part to the very warm weather for these final days of the festival in what is July after all. The surprise occasional shower did not dampen the spirits in any way.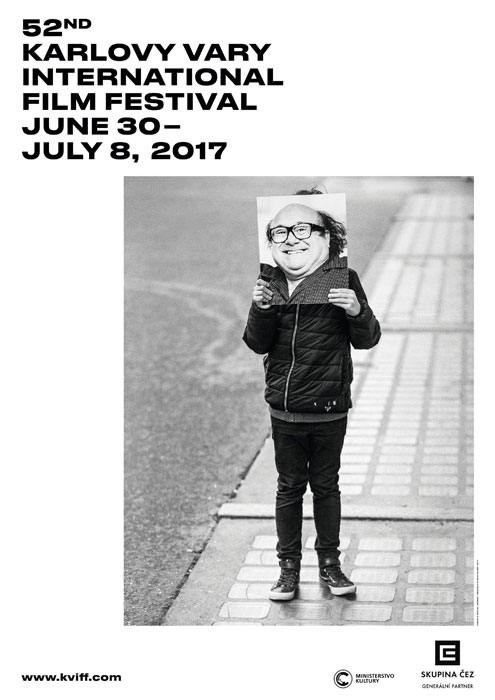 What is further credible is that the organization which (even after 52 years) is very astute, even clinical, with many staff (most, perhaps, volunteers) on hand to be help and thereby creating the intimacy of a small festival for a much bigger program. One can only draw comparisons to the Edinburgh Film Festival in the UK as being another film festival that manages to create the sense of a community. So, all in all it adds up to a place and region where the film culture is very evidently proud as it welcomes and projects itself onto the rest of the world.
The sections of the festival for this year's edition included the obligatory Competition, as well its supporting films not in competition. Other competition sections were East of the West and Documentary, with their respective juries. The non-statutory juries were Fipresci, Ecumenical, Fedeora and the Europa Cinemas Label prizes. It was good that each section was not too exhaustive, containing around 12-13 films, attaining a level of quality as opposed to quantity and in doing so setting a high standard for entry.
The prizes were awarded at the Closing Ceremony on the final night. The Main Competition Crystal Globe for Best Film went to Little Crusader (Czech-Slovakia) by Václav Kadrnka.
Special Jury Prize: Men Don't Cry (Muškarci ne placu, Bosnia and Herzegovina-Slovenia-Croatia-Germany) by Alen Drljevic; Peter Bebjak won Best Director for The Line, (Ciara, Slovakia-Ukraine); Best Actress was shared by Jowita Budnik and Eliane Umuhire for Birds Are Singing in Kigali (Ptaki spiewaja w Kigali, Poland) and Best Actor went to Alexander Yatsenko for Arrhythmia (Aritmiya, Russia-Finland-Germany) directed by Boris Khlebnikov.
The Special Jury Mention for the best First Feature Film went to Keep the Change (USA), directed by Rachel Israel; Special Jury Mention for the Best Newcomer: Voica Oltean, actress in Breaking News (Romania), directed by Iulia Rugina. In the East of the West Competition.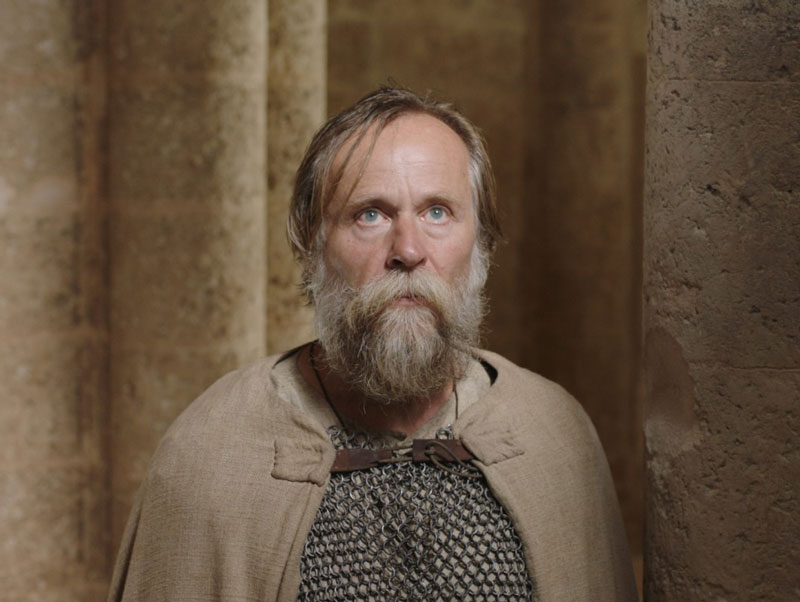 Best Film was How Viktor "the Garlic" Took Alexey "the Stud" to the Nursing Home (Kak Vitka Chesnok vez Lecha Shtyrya v dom invalidov, Russia), directed by Alexander Hant; and Special Jury Prize went to Dede by Mariam Khatchvani (Georgia-Qatar-Ireland-Netherlands-Croatia), directed by Mariam Khatchvani. In the Documentary Competition, Lots of Kids, a Monkey and a Castle (Muchos hijos, un mono y un castillo, Spain), directed by Gustavo Salmerón, won the main prize and Special Jury Prize was Atelier de conversation (Austria-France-Liechtenstein), directed by Bernhard Braunstein.
The Crystal Globe for Outstanding Artistic Contribution to World Cinema was awarded to: Ken Loach, Paul Laverty and James Newton Howard, while the Festival President's Award went to: Uma Thurman, Casey Affleck and Jeremy Renner. The Festival President's Award for Contribution to Czech Cinematography went to Václav Vorlícek.
For the Non-Statutory Awards, the FIPRESCI Award of International Film Critics awarded Keep the Change; Ecumenical Jury Award: The Cakemaker (Israel, Germany), directed by Ofir Raul Graizer; the FEDEORA Award Federation of Film Critics of Europe and the Mediterranean awarded Best film from the East of the West Competition to Marita (Romania), directed by Cristi Iftime and Special Mention to Blue Silence (Turkey-Belgium), directed by Bülent Öztürk; the Europa Cinemas Label Award Best Film went to Men Don't Cry. Finally, the Pravo Audience Award went to Wind River (USA), directed by Taylor Sheridan.
So, after celebrating its half century just a couple of years ago, the Karlovy Vary International Film Festival should look forward to many more years of welcoming hopeful filmmakers, the big names and all the delegates, journalists, or people who just want to be on the periphery and take in the atmosphere around them. Oh, and a mention should go to Karlovy Vary itself, a beautiful Spa Town just over the border from Germany and a must visit place regardless of whether the festival is on or not. Even the train journey here was pleasant and picturesque.