The city of Novi Sad will host the 20th edition of the EXIT Festival from the 6th to the 9th of July in the Petrovaradin Fortress, which promises to be one of the most powerful to date. The mts Dance Arena will once again be the crown jewel of EXIT and will feature artists such as Swedish DJ Eric Prydz, also known as Pryda or Cirez D, who released his hit "Call on Me" nine years ago.
On the first day of the festival, this stage will feature an all-female line-up including Russian dentist and DJ Nina Kraviz, Belgian DJ Amelie Lens, Spain's Indira Paganotto, a leading national producer of electronic music, as well as locals Tijana T and Miju.
From Berlin, Ben Böhmer and the house collective Keinemusik, made up of Rampa, &ME, Reznik, Adam Port and Monja Gentschow, who have been together for 10 years and will close the Dance Arena for this year's festival, will visit the fortress.
Talented British bands Michael Bibi, Hot Since 82 and CamelPhat will be there, as well as Italians Agents Of Time, Gioli & Assia and Mind Against, which are based in Berlin.
Across the pond is Layla Benitez, a classically trained pianist of Puerto Rican descent. Her father is famed producer DJ Jellybean Benitez, known for helping to define New York's iconic nightscene in the 1980s as a resident of such iconic clubs as Studio 54, The Limelight and Palladium.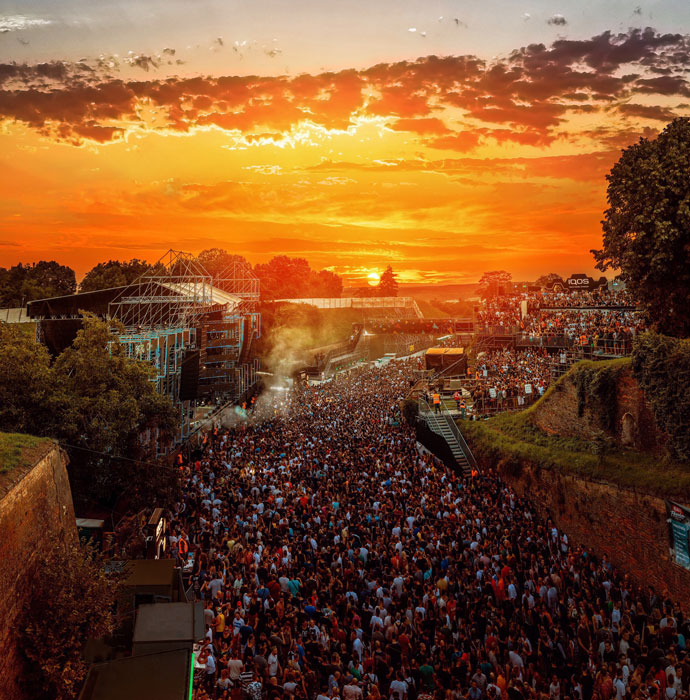 Another iconic EXIT Festival stage, the NSNS (No Sleep Novi Sad), will bring with it Avalon Emerson, Ben UFO, Patrick Mason, Carlita, Shimza, Desiree, Partiboi 69, Cici and more artists to be revealed, although the full line-up for this year's edition is not far away.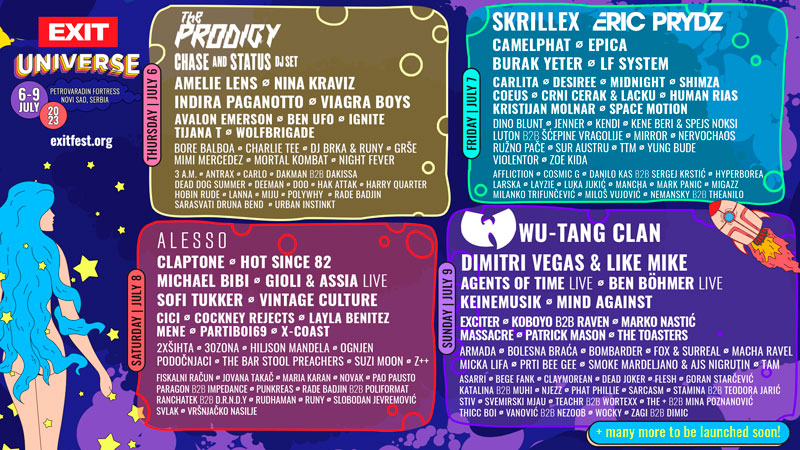 If you don't want to miss the biggest festival in the Balkans, stay tuned to our social networks, because we will soon be raffling off six passes for this edition of the most complete Serbian festival, with more than 40 unique stages and music for all tastes over four intense nights in the cool and modern city of Novi Sad.
Information prepared in cooperation with the festival's press department.